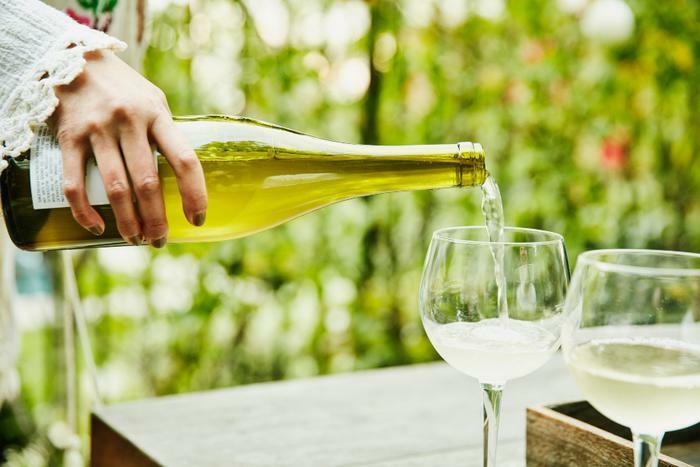 Playing off of last year's success with its 12 Days of Wine Advent Calendar, Sam's Club has decided to try out wine delivery in advance of the holiday season.
Starting soon, Sam's Club members in 16 states will have access to the delivery service. It will allow them to order the retailer's private brand Member's Mark wines online at SamsClub.com and have them shipped directly to their home. Additional states and wines will be added to the service early next year.
How good are Sam's Club wines?
Banking on the success that Trader Joe's had with its Two-Buck Chuck, larger retailers have gone all-in on private brand wines over the past few years. Target, Kroger, Walmart, and Costco all want a piece of the budget line action. For example, Sam's Club's big brother Walmart rolled out 10 private-label wines for $11 a bottle a few years ago in a line called the "Winemakers Selection," featuring wine from California, France, and Italy. 
In a survey of how good Sam's Club's Member's Mark wines were, ConsumerAffairs found lots of positives -- and a few sour grape reviews too. Its members seem to love its Old Vine Zinfandel -- 4.4 stars for a bottle retailing at around $7. But it's the $9 Member's Mark Moscato d'Asti that appears to be the overall favorite, getting a near-flawless 4.9-star rating.
In a taste test of seven of Sam's Club Member's Mark wines, BusinessInsider taste testers were split on the quality of the overall selection. The Moscato d'Asti got good reviews with that group too, but another white wine -- the $7.98 Prosecco -- was a good price in the testers' opinion, calling it a "steal" and a "decent value." 
It was the red wines where the biggest dissension came into play. The Member's Mark Malbec appeared to be the most polarizing product. Descriptors that reviewers used included "fruity," "light," "watery," and "nutty." Two of the tasters labeled the wine as "bitter," while two others raised a glass and applauded it as very "drinkable."
The future looks good for private label wines
Even if you're someone who doesn't have a lot of experience with wine, taking advantage of the price points on some of the above retailers' private brands is a low-risk way of raising your game.
"These days, you don't have to know a lot about wine to take home a good bottle," ConsumerAffairs' Mark Huffman wrote in an article about private label wines that big box stores and grocers are carrying. "If the supermarket chain carefully chooses the wine it sells under its own label, the consumer is assured of a good product without having to know much at all about wine."
The numbers speak for themselves. The winner in the Product of the Year USA's wine category in 2020 was not a brand name wine from one of the well-known vineyards, but rather a $10 Quarter Cut Bourbon Barrel-Aged Cabernet Sauvignon sold exclusively at Aldi.
"Many of our award-winning wines are less than $10, which proves quality doesn't always mean expensive," said Joan Kavanaugh, vice president of national buying services at Aldi U.S.