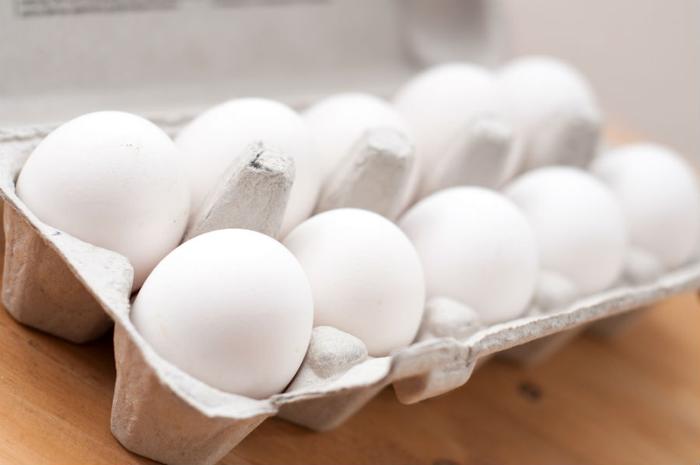 A salmonella outbreak that prompted the recall of 207 million eggs has worsened, the Centers for Disease Control and Prevention (CDC) has announced. A dozen more people have reported illness in several states since last month, bringing the total number of reported cases to 35.
At least 11 people have been hospitalized due to complications from the illness, which can cause "serious and sometimes fatal infections in young children, frail or elderly people, and others with weakened immune systems," according to the FDA. No deaths have been reported.
The outbreak is linked to Rose Acre Farms and the company's facility in North Carolina. Affected eggs were distributed to restaurants and grocery stores in Colorado, Florida, New Jersey, New York, North Carolina, Pennsylvania, South Carolina, Virginia, and West Virginia.
Impacted brands
The eggs were sold under the brand names Country Daybreak, Coburn Farms, Crystal Farms, Sunshine Farms, and Glenview. Some of the eggs were sold at Food Lion and Walmart under a store brand name, and others were sent to Waffle House restaurants.
The recalled eggs were distributed between January 11 and April 12. The cartons were stamped with plant number P-1065 and a Julian date range of 011 through 102.
"Consumers, restaurants, and retailers should not eat, serve, or sell recalled eggs produced by Rose Acre Farms' Hyde County farm. Throw them away or return them to the place of purchase for a refund," health officials said.
A full list of recalled brands can be viewed on the Food and Drug Administration's website.
How salmonella spreads
Salmonella affects the intestinal tract and is usually contracted from contaminated poultry, meat, eggs, and water. Effects of the illness include fever, diarrhea, nausea, vomiting, and abdominal pain.
Chickens can pass the bacteria through the egg laying process because eggs leave infected hens through the same passageway as feces. The illness can also silently spread to eggs if the bacteria in an otherwise healthy-looking hen's ovary or oviduct gets to the egg before the shell forms around it.  
FDA inspectors said they found "unacceptable rodent activity" at Rose Acre Farms during an inspection in March. The agency also said employees touched dirty equipment and their bodies without washing their hands.
The conditions allowed "for the harborage, proliferation and spread of filth and pathogens," the FDA said.
In a statement, Rose Acre Farms said it has "not only corrected deficiencies at the farm" but "also taken steps to ensure the farm meets or exceeds the standards of the FDA and USDA."