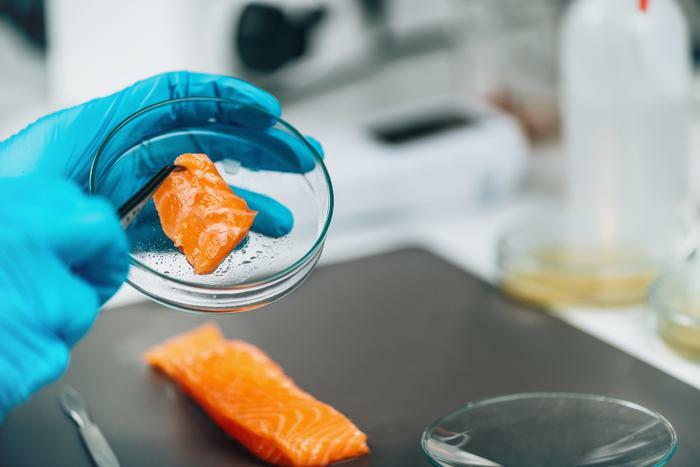 The Centers for Disease Control and Prevention (CDC) is investigating another salmonella outbreak, this one linked to seafood processed in Colorado. According to the CDC, 102 people have gotten sick -- 19 of them serious enough to require hospitalization.
In this case, authorities are pretty sure they know the source of the outbreak -- Northeast Seafood Products of Denver. The CDC said the suspect products were delivered to restaurants and grocery stores such as Albertsons, Safeway, and Sprouts.
Seafood suspected of bearing the salmonella pathogen include haddock, monkfish, bone-in trout, grouper, red snapper, red rock cod, ocean perch, Pacific code, halibut, coho salmon, Atlantic salmon portions, lane snapper, tilapia, all-natural salmon fillet, Pacific Sole, and farm-raised striped bass.
According to doctors, the people who got sick reported eating a variety of types of raw and cooked seafood in restaurants and grocery stores. Northeast Seafood Products was identified as a common supplier where some ill people ate or shopped.
Authorities say the products are subject to recall and are believed to have been distributed in at least 14 states. 
Previous outbreak still  under investigation
The CDC is still trying to find the source of another salmonella outbreak that began over the summer and has caused at least 419 illnesses in 35 states. At least 66 people have been hospitalized.
Previously, the CDC said it identified the strain of Salmonella Oranienburg in a sample taken from a takeout condiment cup containing cilantro and lime. The sick person reported that the condiment container also contained onions, but none of them were left in the cup when it was tested.
The CDC said the multiple food items in the tested sample present a problem for investigators since it isn't possible to know which food items were contaminated. 
Salmonella risks
Salmonella is a fairly common type of food poisoning that is more harmful to some people than others. While many young, healthy individuals may suffer only mild symptoms, it can be very serious for elderly consumers and young children.
Most people who become infected with salmonella will experience diarrhea, fever, and stomach cramps, with symptoms usually beginning six hours to six days after consuming the bacteria. Most people recover without treatment after four to seven days.
Some people -- especially children younger than five years old, adults 65 years and older, and people with weakened immune systems -- may experience more severe illnesses that require medical treatment or hospitalization.