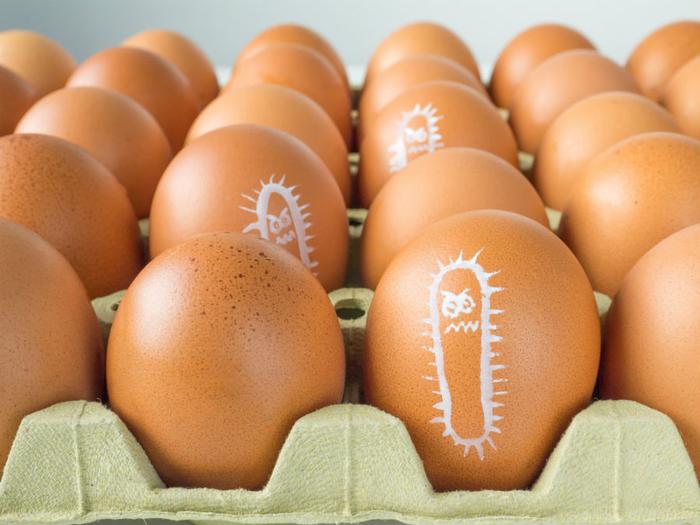 Early last month, Gravel Ridge Farms recalled cage-free large eggs due to a potential Salmonella contamination.
The Centers for Disease Control and Prevention (CDC)reported on the outbreak on September 10, and at that time, there had been just 14 illnesses contained to Alabama and Tennessee. In the last few weeks, a total of 38 people have been confirmed with Salmonella diagnoses, and the outbreak has spread to five more states. No deaths have been reported, but 10 people have been hospitalized so far.
The recalled eggs were sold between June 25, 2018 and September 6, 2018, and were found in grocery stores and restaurants in Alabama, Tennessee, Colorado, Iowa, Kentucky, Ohio, and Montana.
Consumers should steer clear of Gravel Ridge Farms eggs that come in either one-dozen or 2.5-dozen cardboard boxes, and that have the UPC code 7-06970-38444-6.
Consumers who purchased affected eggs can return them from their place of purchase for a full refund, or they should throw them out immediately. The FDA also suggests consumers get rid of any Gravel Ridge Farm Eggs immediately -- regardless of the date stamped on the box or the UPC code.
The CDC notes that Salmonella typically occurs 12-72 hours after consuming the contaminated product, and most people experience fever, diarrhea, and stomach cramps. The virus usually lasts for a week, but severe cases can linger past that.
The CDC's investigation is ongoing, and the agency will continue to report when more information becomes available. For the CDC's complete report of the outbreak, click here.