---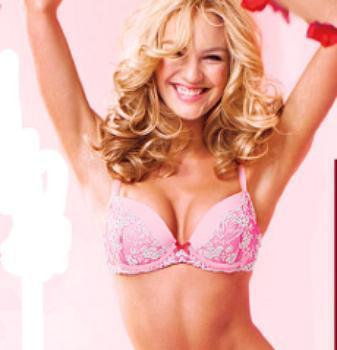 The interaction of mobile and socially networked consumer empowerment, along with perpetual price promotions, have finally reached saturation levels, producing the highest levels of emotional consumer expectations for products and services in two decades, a new report by Brand Keys finds, adding that those expectations have direct effects on consumer loyalty and brand profitability.
In the Retail category expectations are up nearly 19% while the retail brands have only grown by 4% -- one of the critical findings in the 18th annual 2014 Brand Keys Customer Loyalty Engagement Index (CLEI), conducted by Brand Keys, a New York-based brand and customer loyalty and engagement research consultancy.
For all 45 brands tracked in the Retail category, emotional engagement expectations related to "brand buzz," "shopping experience" and "value-for-dollar" exerted the strongest influence on consumer decision-making and engagement with brands. While emotional engagement levels vary by category, brands in the Retail category that best met expectations consumers held for the Category-specific Ideal (100%) were:
• Victoria's Secret (apparel) (81%)
• Nike (athletic footwear) (91%)
• Macy's (department) (80%)
• Walmart (discount) (93%)
• Home Depot (home improvement) (87%)
• Whole Foods (natural foods) (90%)
• Amazon.com (online) (93%)
• Sam's (price clubs) (94%)
• Dick's (sporting goods) (83%)
"Congratulations to the companies that continue to create meaningful differentiation and engagement," said Robert Passikoff, President, Brand Keys. "Our validated and predictive metrics prove that brands able to better meet consumer expectations act as surrogates for added-value, engendering engagement and loyalty than those based on the primacy of product and a coupon!"
Category rankings
Emotional loyalty and engagement rankings for the 2014 Retail category are:
Apparel
1. Victoria's Secret
2. GAP
3. Abercrombie & Fitch
4. Banana Republic/Old Navy (tie)
5. American Eagle Outfitters
6. Aeropostale
7. J. Crew/H&M (tie)
8. Express
9. L.L. Bean
10. PacSun
11. American Apparel
Athletic Footwear
1. Nike
2. New Balance
3. Mizuno
4. Fila
5. Asics
6. Skechers/Adidas (tie)
7. Reebok
8. Brooks
Department Stores
1. Macy's
2. Dillard's
3. Kohl's
4. Marshalls
5. T.J. Maxx
6. Sears
7. JCPenney
Discount
1. Wal-Mart
2. Target
2. Kmart
Home Improvement
1. Home Depot
2. Ace
3. Lowe's
4. True Value
Natural Food Stores
1. Whole Foods
2. The Fresh Market
3. Trader Joe's
4. Sprouts Farmers Market
Online Retailers
1. Amazon.com
2. Ebay.com
3. Overstock.com
4. Zappos
5. Buy.com
Price Clubs
1. Sam's
2. Costco
3. BJ's
Sporting Goods
1. Dick's
2. Cabela's
3. REI
4. Big 5 Sporting Goods
5. Sports Authority/Modell's (tie)
"Meeting expectations for the Category Ideal always correlate highly with brand engagement, purchase, loyalty, and sales," said Passikoff. "The difficult part, of course, is accurately measuring consumer expectations. Most brands don't do that very well."
Categories that are more emotionally-driven are likely to have higher expectations that grow faster. More rational categories have lower expectations and move more slowly, he said.
---