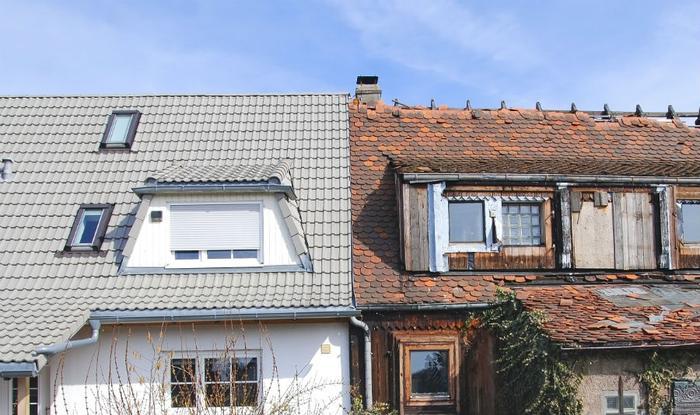 "Flipping" houses wasn't quite as common or as profitable in the first three months of the year, according to ATTOM Data Solutions, which monitors real estate transactions.
The company reports 49,059 single family homes and condos were flipped in the first quarter of 2019, down 2 percent from the previous quarter and 8 percent lower than a year ago, marking a three-year low.
A flip is defined as buying and selling a property within a 12 month period. The real estate market crash of 2009, and the wave of foreclosures it created, led investors to purchase  distressed properties, make some renovations, and put them on the market.
It was a highly profitable enterprise for professionals and amateurs alike, but ATTOM Data Solutions reports it is getting less profitable since there are fewer distressed properties and those that do exist require a greater investment to get them ready to sell. Now that the housing market is softening, it isn't getting any easier.
$60,000 average gross profit
Flips made up 7.2 percent of all home sales from January through March and the average gross profit was $60,000, providing a return on investment (ROI) of about 39 percent. That's down from $68,000 in the first quarter of 2018, when flippers achieved a nearly 49 percent return on investment.
Popularized by cable TV series like "Flip This House," buying a home to resell is no longer the guaranteed profit it once was.
"With interest rates dropping and home price increases starting to ease, investors may be getting out while the getting is good, before the market softens further," said Todd Teta, chief product officer at ATTOM Data Solutions. "Gross profits and ROI are starting to weaken and the number of investors that are flipping is down 11 percent from last year."
Deep pockets
Home flippers also need deep pockets. Most borrow the money to purchase the property and therefore have a monthly mortgage until they sell it. They also have property taxes and insurance costs, and insurance on an investment property tends to be higher than a typical homeowner's policy.
Despite that, some housing markets are seeing a surge in home flippers. More than half of markets analyzed in the report showed an increase in activity, led by Columbus, Ga., where home flipping increased 83 percent. Flips were 73 percent higher in Raleigh, N.C., and were up 65 percent in Charlotte.
Home flippers served a useful purpose as the housing market recovered over the last decade and a shortage of available homes drove up prices. In most cases, flipped homes were improved and repairs were made so that the houses could be put back on the market, adding homes to an otherwise tight inventory.