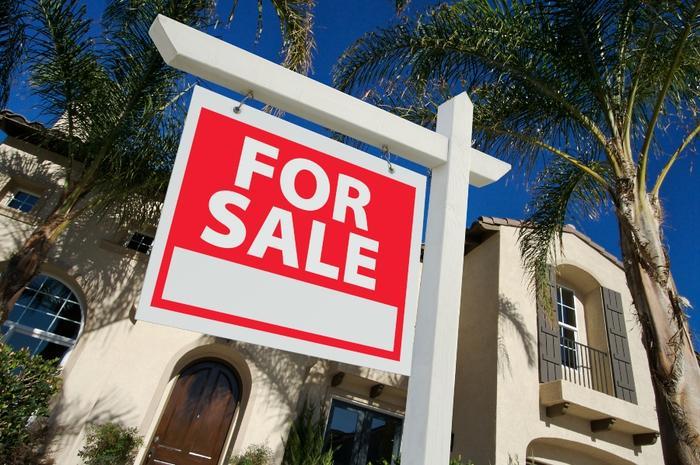 Anecdotal evidence suggests buyers were getting an early start on home shopping last month, but the sales numbers haven't borne that out. More people may have been looking, but they weren't buying.
Sales of existing homes fell 1.3 percent from December, pulled down by a significant drop in home sales in the western states, according to data from the National Association of Realtors (NAR). However, home sales were up 9.6 percent from January 2019.
Lawrence Yun, NAR's chief economist, isn't all that discouraged by the lackluster start to the 2020 home-buying season. 
"Existing-home sales are off to a strong start at 5.46 million," Yun said. "The trend line for housing starts is increasing and showing steady improvement, which should ultimately lead to more home sales."
Good economic conditions
Economic conditions are ripe for a surge in home sales. Unemployment is low, and wages have been steadily rising. Mortgage rates have hovered just below 4 percent.
What may be depressing sales is the lack of available homes to purchase. Zillow recently reported that housing inventory hit a seven-year low in December.
The report showed inventory was down year-over-year in 31 of the 35 largest U.S. housing markets, with Seattle, San Diego, and Sacramento seeing the largest drawdowns. The exceptions to shrinking inventory are San Antonio, Detroit, Atlanta, and Chicago -- the only markets where inventory actually increased over the last 12 months.
Even if shoppers can afford a home, there is no guarantee they will find one to their liking in their price range with the inventory at these levels. That means potential January sales could have been put off a couple of months, or longer.
Real estate brokerage firm Redfin reports that a majority of its agents faced competing offers when they tried to help clients buy homes in January. The company said competition is "spiking early and hard in 2020."
Fewer homes, higher prices
Yun says inventory levels are down more than 10 percent from 12 months ago, and that lack of supply, coupled with increasing demand, is causing prices to rise at a faster rate. The median home price last month was $266,300, 6.8 percent higher than January 2019. Home prices have now risen year-over-year for 95 straight months.
"Mortgage rates have helped with affordability, but it is supply conditions that are driving price growth," Yun said.
Declining inventory isn't helping. In January, total housing inventory was 1.42 million homes, nearly 11 percent lower than a year ago. That's the lowest level since January 1999.