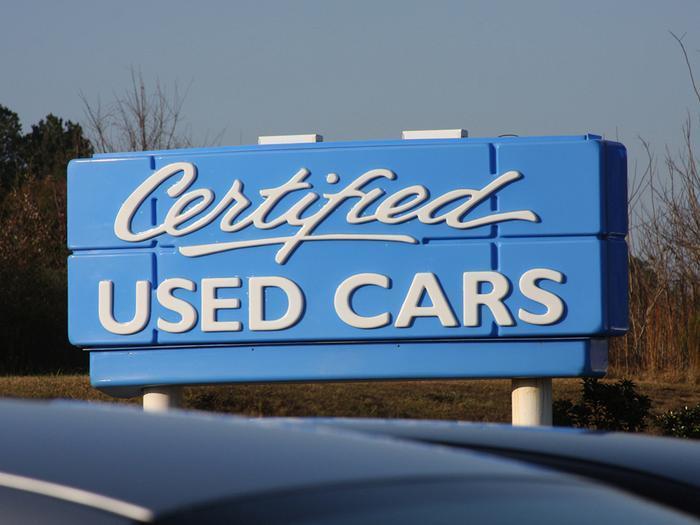 Car safety groups are suing to overturn a Federal Trade Commission consent order that lets car dealers and manufacturers say that "certified" cars are "safe" and have passed a "rigorous inspection," even though safety recall repairs have not been done.
"We're optimistic that the Court will rein in the FTC's dangerous and irresponsible abuse of its authority. Instead of protecting consumers, the FTC is protecting unscrupulous auto dealers who engage in false and deceptive advertising about the safety of the cars they offer for sale to the public. This is a serious threat to used car buyers, their families, and all who share the roads," said Rosemary Shahan, President of Consumers for Auto Reliability and Safety, one of the organizations filing the legal action.
The FTC's order set a de-facto standard for the auto industry that allows dealers to deceptively advertise cars with dangerous and potentially lethal safety defects that have killed and maimed people, the groups said. 
"Even if there is a 100% certainty that an unrepaired safety recall defect will immediately kill anyone who buys a so-called 'certified' car and their family, the FTC would allow car dealers to advertise that car as 'safe' and 'repaired for safety,'" said Michael Brooks, Acting Director of the Center for Auto Safety. "Clearly the Court should intervene and force the FTC to reverse itself."
Greater risk
The consumer groups said the FTC's consent order is already putting motorists at greater risk of death or injury, citing a recent report in the New York Times, 
"Until [the FTC entered into consent orders with GM, Lithia and Koons] every major car company had said that they forbade their dealers from selling certified used vehicles with any open recalls, including ones for Takata airbags. [But] with the FTC settlement for cover...Ford broke ranks, issuing an update to dealers on its 'enhanced' recall process and giving them permission to certify used vehicles that had open recalls after all," the groups allege in their petition seeking an appellate review of the lower court's approval of the consent order.
Citing the FTC's Consent Order and the election of Donald Trump on an anti-regulation platform, the groups note that AutoNation (the largest new car dealership chain in the U.S.) reversed its policy of ensuring that all used cars are repaired prior to being sold to consumers, and now also allows its new car dealers to sell unrepaired recalled cars, including cars with Takata airbags that cannot be made safe because of severe shortages of repair parts.
Groups filing the action are Consumers for Auto Reliability and Safety (CARS), the Center for Auto Safety, U.S. Public Interest Research Group (PIRG), MASSPIRG, CONNPIRG, and CALPIRG. 
"Certified" cars are supposedly subject to rigorous inspections, and dealers and manufacturers charge an average of approximately $1200 extra for them.  Consumers are led to believe the cars have not only been inspected, but that any significant problems have been repaired.