---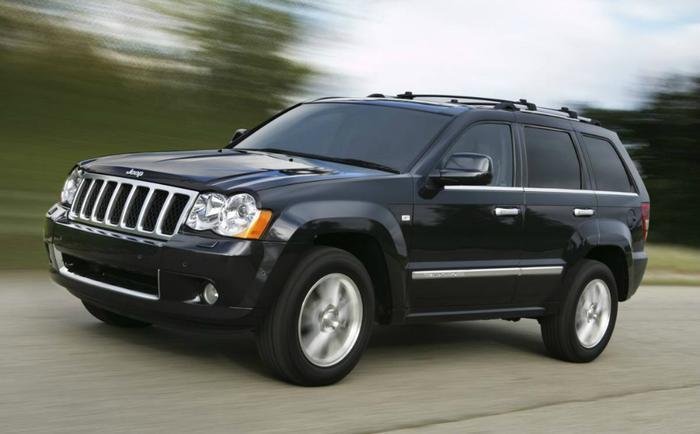 A consumer group wants federal safety regulators to open a formal investigation into power system failures in Chrysler vehicles that have been blamed for sudden stalls and other problems.
"Chrysler's TIPM (Totally Integrated Power Module) is a computer run amuck," said Clarence Ditlow, executive director of the Center for Auto Safety. "Owners report that their vehicles act as if possessed and leave them in dangerous situations -- stalled vehicles stranded without warning on the highway, fuel pumps that won't shut off, windows that open and shut ..."
Ditlow's group filed a petition with the National Highway Traffic Safety Administration (NHTSA) asking it to open a formal investigation into the problem. Chrysler said it is investigating the allegations.
"Chrysler Group vehicles meet or exceed all applicable safety standards. However, in keeping with sound engineering practice, the Company is actively investigating customer complaints and retrieving components from the field for closer analysis," Chrysler Group said in a statement.
Ditlow said thousands of owners have reported incidents to NHTSA as well as to consumer websites.
"Death trap"
Among them is Carol of Martinez, Calif., who said in a ConsumerAffairs posting that her 2009 Jeep Grand Cherokee had become a "death trap, stalling while driving or stopped in traffic or at a light."
She said the dealer was unable to diagnose the problem and replaced the spark plugs.
"The next day it stalled driving down the street. Today the vehicle stalled in traffic. The malfunction light came on and will not turn off. ... It seems Jeep dealership service centers, independent shops and technicians are familiar with this problem plaguing but are not equipped with a firm fix."
In an Aug. 1 entry, NHTSA recounted a consumer complaint about a 2010 Chrysler Town and Country:
THE CONTACT OWNS A 2010 CHRYSLER TOWN AND COUNTRY. THE CONTACT STATED WHILE DRIVING APPROXIMATELY 55 MPH, THE ENGINE STALLED WITH THE ILLUMINATION OF THE ENGINE AND ELECTRONIC CONTROL MODULE WARNING INDICATORS. THE VEHICLE FAILED TO RESTART AND WAS TOWED TO AN AUTHORIZED DEALER FOR DIAGNOSIS. THE DEALER WAS UNABLE TO LOCATE A PROBLEM. THE MANUFACTURER WAS NOT NOTIFIED OF THE ISSUE. THE APPROXIMATE FAILURE MILEAGE WAS 52,000.
Millions affected
Ditlow says the problem affects millions of Chrysler products.
"The TIPM is in millions of 2007-2014 Chrysler vehicles and fails at such high frequency that Chrysler has run out of replacement parts," Ditlow said. "Consumers are faced with a terrible dilemma -- park the vehicle until parts are available or ride at risk of being in deadly crash."
Ditlow's petition seeks a recall of all Chrysler vehicles with defective TIPMs and replacement with a redesigned module that provides safe and reliable vehicle control.
---