---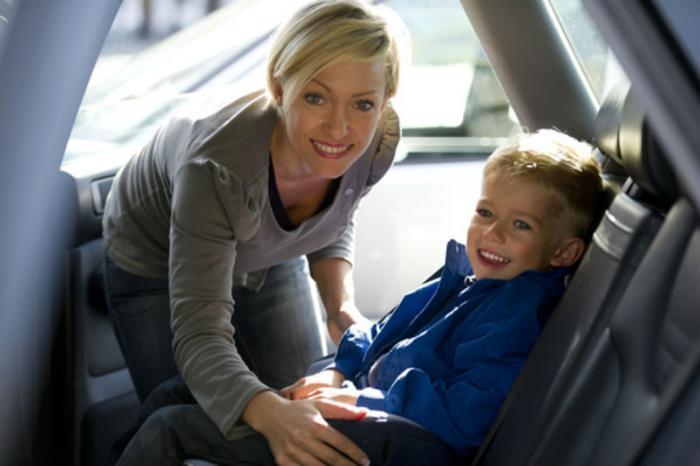 A year ago, fuel economy was a major driver of new car purchases. Consumers tended to favor smaller, more fuel efficient vehicles.
Now, after 12 months of falling gasoline prices, fuel economy isn't nearly as much of a factor.
Instead, the experts at Kelley Blue Book (KBB) say consumers are showing more interest in safety features. KBB has singled out its favorite safety features for consumers to consider.
One feature KBB particularly likes is wireless connectivity in the vehicle cabin.
"Options available on new cars today like Apple CarPlay and Android Auto provide drivers with easy access to their smartphone's navigation, phone, entertainment and texting abilities in ways that are an infinitely safer alternative to checking your phone behind the wheel, including options like voice commands," said Micah Muzio, managing editor for Kelley Blue Book's KBB.com.
Reducing distractions
Distracted driving continues to be a growing concern. KBB cites official U.S. government data showing 3,154 people were killed and approximately 424,000 people were injured in motor vehicle crashes involving distracted driving in 2013. Adding to the danger, approximately 660,000 U.S. drivers are using cell phones or manipulating electronic devices while driving at any given moment.
Technology is improving safety in other areas as well. Muzio says backup cameras have reduced accidents and improved safety, as have blind spot warnings.
"Forward collision alerts and lane departure warnings are helping to ensure greater safety for passengers and pedestrians alike," Muzio said.
Crash avoidance features
The insurance industry has a vested interest in safer cars and fewer accidents. The Insurance Institute for Highway Safety (IIHS) says crash avoidance features are rapidly making their way into the vehicle fleet.
Six of the most common new technologies are forward collision warning, autobrake, lane departure warning, lane departure prevention, adaptive headlights, and blind spot detection. IIHS data shows that your chances of dying in a crash in a late-model vehicle have fallen by more than a third in just three years.
Even 2011 models have made a quantum leap in safety, with nine vehicles from the 2011 model year hitting the magic number: a driver death rate of 0.
Air bags, a technology dating back to the 1980s, have also improved – as long as they are correctly manufactured and installed. Insurance.com reports most 2003 models were equipped with two front airbags.
Now, virtually every new car comes with front, side, and side-curtain airbags standard. Some of the latest options include inflatable seat belts in Fords, front center airbags in some GM cars, and even a pedestrian airbag that pop over the windshield in case you hit someone crossing the street. That's available from Volvo.
---