---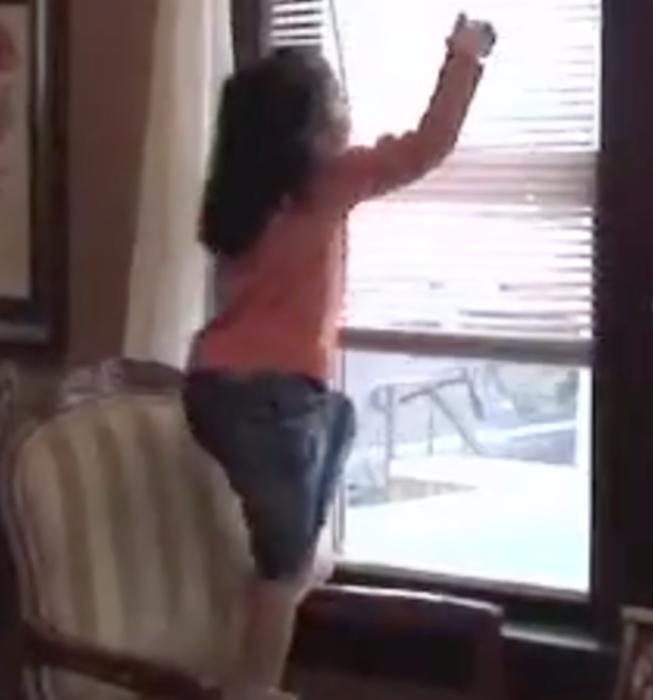 Some child safety hazards never seem to go away. Children get backed over by cars despite the growing popularity of backup cameras. Children suffocate in cedar chests despite numerous recalls. And children continue to strangle on window blind cords.
It's the latter that staffers at the Consumer Product Safety Commission (CPSC) and numerous parents and consumer organizations say can and should be stopped. They're pressing for the CPSC to approve a petition filed by consumer and safety groups in May of 2013.
"There are no words to describe what it is like to find your beloved child dangling, lifeless, with a window blind cord wrapped around their neck," said Erica and Stephen Thomas, parents of two-year-old Cormac Thomas who died in March when he strangled on a window covering cord. "We have the opportunity to prevent this tragedy from striking any other family: CPSC must move forward with this petition."
The CPSC has documented that an average of 11 children die and 6 suffer injuries, including serious injuries such as permanent brain damage, from strangling in loops formed from the cords on window coverings each year. The rate of injuries and deaths has not been significantly reduced since 1983, safety advocates say, despite six industry attempts at developing voluntary standards.
Earlier this year, 4 children died in 22 days from window covering strangulation. The CPSC has records of 285 deaths and serious injuries between 1996 and 2012. CPSC staff also estimates that from 1996 through 2012, 1,590 children received treatment for less serious injuries resulting from entanglements on window covering cords.
Kids and cords
"Kids and cords don't mix. CPSC staff has now taken an important step to eliminate this hazard from our homes," said Nancy Cowles, executive director of Kids In Danger. "We urge all stakeholders to participate fully to move to a final standard as quickly as possible to prevent more deaths."
The CPSC has long recognized window covering cords as a hidden strangulation and asphyxiation hazard to children and continues them as one of the "top five hidden hazards in the home."
Products and technology already on the market can protect children, safety organizations say. Window coverings that eliminate accessible, hazardous cords are available, add minimum costs to the manufacturing of blinds, and can be used on the vast majority of blinds and shades.
In addition, designs that render the pull cords of window coverings inaccessible have been available since the 1990's but were never sold in the marketplace because the CPSC allowed separated cord tassels to serve as a compliant design, proponents of tougher rules argue.
"A mandatory standard that prohibits the sale of window coverings that are designed with hazardous, accessible cords is the only way to stop children from strangling on window blind coverings," said Carol Pollack-Nelson, Ph.D., of Independent Safety Consulting.
In a briefing package released last week, the staff of the CPSC urged the commission to grant the 2013 petition and adopt stringent regulations rather than relying on voluntary industry standards.
The commission is made up of political appointees, who do not always see eye-to-eye with the commission's staff, who are Civil Service employees. Most staff members have professional training and academic credentials in safety- and engineering-related fields.
Groups urging the commission to adopt the staff's recommendation include Parents for Window Blind Safety, Consumer Federation of America, Kids In Danger, Consumers Union, U.S. PIRG, Public Citizen, and Independent Safety Consulting.
---