---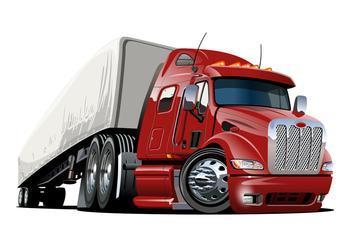 When driving on U.S. highways, there are few things that can distract you like a big semi-trailer truck. No matter how big or small your vehicle is, driving next to an 18-wheeler can make you feel tiny -- like you're being swallowed by it.
And trucks don't just make some people feel uncomfortable, they can pose serious dangers too.
Trucking tragedy
Just ask Wanda Lindsay of Texas, who lost her husband John after he was rear-ended by a truck. She says the driver had sleep apnea, but was allowed to drive the truck anyway.
"Truck drivers are allowed to work 11 hours a shift behind the wheel so it is no wonder that nearly half of truck drivers admit they have fallen asleep while driving," said Wanda in a statement. "Last year, legislation requiring electronic logging devices in trucks passed Congress. I call on the U.S. Department of Transportation to issue the final rule for these lifesaving devices."
Lindsay, of New Braunsfel, Texas, was one of the speakers at a Capitol Hill news conference sponsored by the Truck Safety Coalition (TSC), a safety advocacy group. She tells her story in this video, supplied by TSC:
A call for better regulation
According to a national poll put together by Lake Research Partners and released by the TSC, a good number of U.S. taxpayers want the government to do a better job when it comes to regulating the size of today's trucks.
Results show that 68% of people are opposed to heavier trucks being on the road and 47% are strongly opposed. In addition, 88% of Americans said they don't want to pay higher taxes for damages caused by heavier trucks.

Joan Claybrook, chairwoman of Citizens for Reliable and Safe Highways (CRASH), says heavy trucks are causing a growing number of injuries and deaths.
"Every year more than 4,000 people are slaughtered on our nation's highways while corporate trucking and shipping interests continue to push Congress for heavier trucks," said Claybrook, the retired head of Public Citizen and former administration of the National Highway Traffic Safety Administration (NHTSA). "Heavy trucks are deadly, dangerous and destructive. Families are paying with their lives and with their wallets."
According to the TSC, the 15 states that had the most truck crash fatalities in 2011 were: North Dakota, Wyoming, Montana, Arkansas, Oklahoma, Mississippi, New Mexico, Kansas, Indiana, Alabama, Kentucky, Iowa, South Carolina, West Virginia and Georgia.
Emphasis on safety lacking
Pina Arrington of South Carolina, who lost her husband in a truck crash, says the entire trucking industry seems to be putting dollars over safety.
"What happened to my husband was not an accident," she said. "The unacceptably high numbers of truck crash deaths like Scott's are the result of bad actors in an industry choosing profit over safety, and adding more size and weight to trucks will only result in greater loss of life."
Sen. Frank Lautenberg (D-N.J.) sponsored the Safe Highways and Infrastructure Preservation Act (SHIPA), which if enacted would place tighter restrictions on trucks, including weight and size limits. In addition, SHIPA would pull the trucks that are currently overweight off the roads.
Raising the insurance bar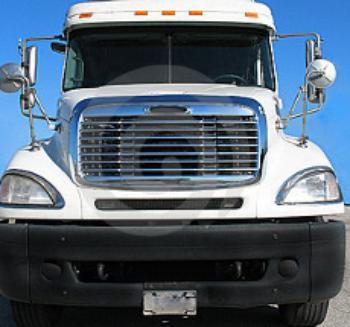 Another thing safety advocates want to do is raise the minimum insurance level for trucks.
Kate Brown of Gurnee, Ill. has a son who was permanently injured by a truck crash, and the truck company that was responsible couldn't pay off the high medical costs.
"My son Graham was hit by a drunk and drugged truck driver in 2005 and 22 surgeries later he is permanently partially disabled," said Kate. "In the first three years after the crash, Graham's health care costs exceeded $1.3 million and exhausted the truck company's insurance policy."
"Trucks have gotten bigger and inflation has gone up, but the minimum amount of insurance coverage required for trucks has remained the same for the past 30 years," she explains. "Congress must resist the corporate trucking and shipping interest's push for bigger, heavier trucks, and they must increase the minimum insurance level for trucks."
Vickie Johnson of Georgia, who lost her husband and step-daughter in a truck crash agrees and says government officials have to do a far better job of making sure trucks aren't getting bigger and heavier.
"Families like mine get torn apart by big trucks every day," she said. "Three in my family survived, but I don't know if any of us would have if the truck that hit us was significantly heavier. It is bad enough that truck crash fatalities are on the rise; truck size and weight increases will only make matters worse."
---