---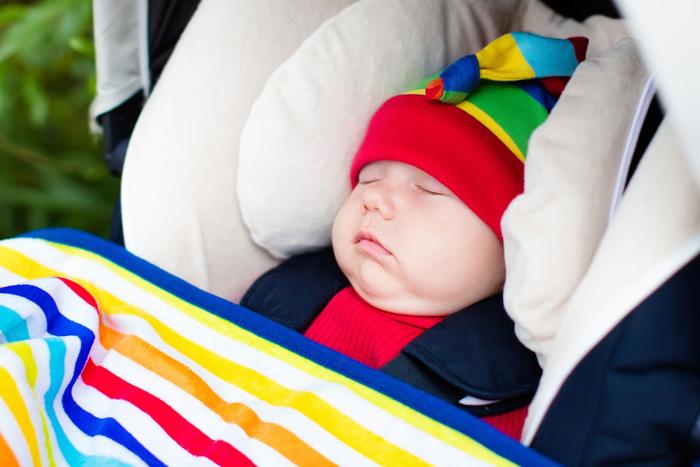 With more travelers expected to hit the road this holiday season, it's especially important for families with young children to consider safety when traveling. 
Traveling with children requires extra vigilance and a few added safety precautions, children's safety experts say.
In order to keep kids safe and healthy, parents and caregivers should take steps to eliminate potential threats to children's safety, both in the car and at the homes of friends and relatives.
Car seat safety
If you are traveling with young children, it's critical to make sure your car seat is installed correctly. Use this checklist or ask a certified child passenger safety technician to double check your work. 
Make sure kids are buckled into their car seat correctly, taking into account the fact that some winter apparel can hinder the effectiveness of car seat harnesses. 
Bulky winter coats and clothes can prevent a snug fit of the car seat harness. To keep kids safe, experts recommend opting for a thinner coat and providing kids with a blanket to cover their lap once they are buckled in.
If you will be traveling via train or plane, the American Academy of Pediatrics (AAP) recommends making sure kids ride in an age-appropriate car seat or booster seat. Older children who no longer require car seats should always wear a seat belt, the group noted.
Avoid distractions
Holiday traffic and crowds can heighten stress levels and lead to distracted driving. When traveling with kids, staying focused on the road and avoiding distractions is crucial.
"No text message or playlist is worth the risk of taking your eyes off the road. Set your GPS to voice activated so you can concentrate on driving without having to look at your phone," Lorrie Walker, training manager and technical advisor for the Safe Kids Buckle Up program, told ConsumerAffairs.
It's also important to watch out for distracted drivers and pedestrians, especially while driving in parking lots that are busier than usual during the holidays, says Walker.
Watch kids around household dangers
You've likely taken steps to childproof your own home, but family and friends without kids may not have childproofed homes. Be sure any dangerous items in homes you may be visiting this holiday season are secured or moved to a place where kids cannot access them.
Potential dangers include:
Unlocked cabinets. Make sure kids don't get into unlocked cabinets, which may contain cleaners and medications. Unattended purses can also contain hazardous items.
Laundry rooms. Cleaning products or detergent pods that are left out can be dangerous to a child.
Stairs. Stairways and hot radiators can also pose risks to kids while they are staying in an unfamiliar place, the AAP says.
Be prepared for an unforeseen emergency by having a laminated list of key phone numbers, such as the police and fire departments, your pediatrician, and the national Poison Help Line (1-800-222-1222). The AAP recommends providing this list to babysitters or relatives who may be supervising children.
Thanks
Keep an eye on your inbox, the lastest consumer news is on it's way!
Unsubscribe easily whenever you want
---