---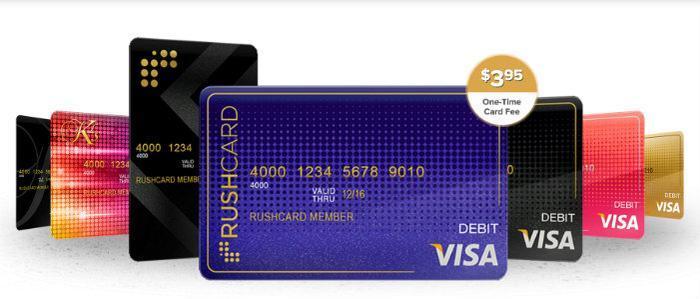 More than two weeks after a software upgrade blocked consumers from their RushCard accounts, the company says that access has been restored for most customers and that it is working on a case-by-case basis to compensate those who suffered financial losses because of the problems.
That may not be enough to satisfy those consumers, not to mention state and federal consumer protection agencies, including the Consumer Financial Protection Bureau, which has vowed to get to the bottom of the situation.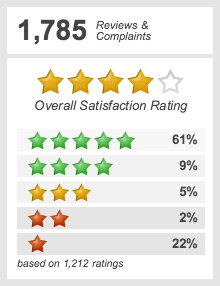 "Today, I have personally spoken with UniRush CEO Rick Savard to make sure that action is being taken to address harm that has occurred, the harm that may still be occurring, and the cascading financial effects of consumers not having access to their funds for more than a week," CFPB Director Richard Cordray said in a prepared statement Friday.
Cordray said his agency was also "conferring with fellow regulators, including the Office of the Comptroller of the Currency and the Federal Trade Commission, to ensure a comprehensive response that addresses the situation quickly and holds accountable all of the parties involved to make consumers whole."
Affected consumers should continue to file complaints directly with RushCard or with the CFPB at consumerfinance.gov or toll-free at 855-411-2372."
Columbus Day
The trouble began two weeks ago over the Columbus Day weekend, when the popular prepaid credit card issuer undertook a system upgrade.
"I received a notification stating the system was scheduled for maintenance on the 12th of October 2015. Weeks and days later I still do not have access to my money," said Tamica of Niagara Falls, NY, in a ConsumerAffairs posting. "I finally was able to use the app on my phone only to see my balance was $0.00. There is an entire paycheck on that card so where is my money??? Why does it show zero balance??? My bills are now 2 weeks behind -- what am I supposed to do?
RushCard has stressed that customers' funds have not been lost, even if they do not show up in their account.
"Their funds are there but their information is still inaccurate," Savard said although he conceded that "a handful" of customers were still not able to access correct information about their account.
Savard said the company is working on an announcement about "how we plan to make this right with our customers who were severely inconvenienced and in some case suffered hardships."
He might want to speak with Marianne of Chicago, who said in a ConsumerAffairs review: "Locked out of account, unable to access funds approaching 3 weeks. 4+ hours on hold resulting in being hung up on, eviction pending, repossession of vehicle pending, utilities suspended, babies hungry and crying! Blood pressure 119/200... No $ for meds! 87 yr old mother under my care having heart palpitations due to NO MEDS,  no $ to fill her RXs! No one cares."
Serving the unbanked
Founded in 2003 by hip-hop impresario Russell Simmons, RushCard is billed as a solution to the millions of "unbanked" Americans, those who for one reason or another do not have a traditional bank account with checking and debit card privileges.
RushCard and other prepaid debit card accounts offer an inexpensive service that allows consumers to have their paychecks and benefits payments direct-deposited to their cards, allowing them to make purchases immediately and get cash from ATMs. It has generally recorded high satisfaction scores from consumers.
Prepaid issuers are able to offer this service because they have eliminated the expense of maintaining branches around the country. But, as the RushCard outage demonstrates, that advantage quickly becomes a major disadvantage when their online system fails and customers have no bricks-and-mortar branch to turn to.
They then wind up like Kasey of Bessemer, Alabama -- angry and frustrated: "My deposit from my employer was deposited a week ago. I'm able to log in online and view my account. But unfortunately it has a block on my money. I've called customer service everyday for a week. They are rude and not concerned about their customers. I don't have any funds because it's all tied up."
"My son is having a birthday party tomorrow and I have to explain to him that he has to cancel his birthday party," Kasey said. "I'm overwhelmed -- bill collectors are calling. I've been in eating at family members' houses."
While RushCard has emphasized that its customers' money is covered by Federal Deposit Insurance Corporation insurance through its issuing bank, MetaBank, it will nevertheless have a lot of explaining to do to Kasey, Marianne, Tamica and the hundreds of thousands of other customers affected by the outage. 
---