---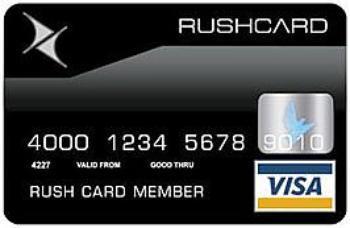 RushCard, a popular prepaid money card, is introducing a new. free mobile app it says will provide new safety features, while enhancing the card's functionality.
It is available on both the Android and iOS platforms.
One of the safety features allows the user to freeze activity if the card is lost or stolen. By engaging "Pause Protection," a user can temporarily stop purchases on the card.
Another feature is "One Touch Access," which allows cardholders to access their accounts on a mobile device by using a fingerprint instead of a password or PIN.
The app also includes a pharmacy benefit e-card, which gives cardholders discounts on prescription drugs at Walmart.
"We are dedicated to providing safe, simple and affordable products to our customers to help them achieve their personal and financial goals," said Ron Hynes, CEO of RushCard.
Popular alternative to bank accounts
Founded in 2003 by hip-hop impresario Russell Simmons, RushCard is billed as a solution to the millions of "unbanked" consumers, those who for one reason or another do not have a traditional bank account with checking and debit card privileges.
The card is an inexpensive service that allows consumers to have their paychecks and benefits payments direct-deposited to their cards, allowing them to make purchases immediately and get cash from ATMs. It has generally recorded high satisfaction scores from consumers. Simmons says the new app is simply a way to make the card easier to use.
"From the early days of prepaid, RushCard helped shape this industry and continues to provide innovative products that are easy to use, convenient to access and help provide financial opportunity to our customers," he said.
RushCard customers can get directions for downloading the "Make Moves" app here.
---