---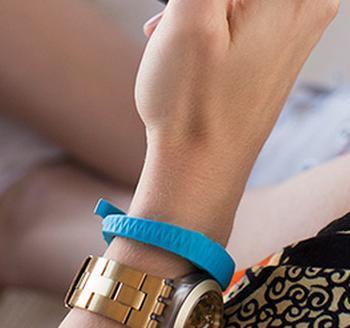 You have to hand it to Rupert Murdoch. At 82, he may be one of the news business' oldest practitioners but this doesn't stop him from keeping up with -- and sometimes ahead of -- the times, not to mention the New York Times, which competes with his Wall Street Journal.
He has started all kinds of new high-tech businesses, become an active Twitter tweeter and now he has started wearing a smart bracelet, called a Jawbone UP.
"This is a bracelet that keeps track of how I sleep, move and eat – transmitting that information to the cloud," Murdoch said last week in a speech to the Lowy Institute in Sydney, Australia.
What's it do?
"It allows me to track and maintain my health much better. It allows my family and I to know more about one another's health too, which means it encourages more personal and social responsibility – instead of just running to the doctor when we don't feel well," he said.
In other words, it's what in some quarters is called a lifelogger. It's something every trendy person needs, along with a blog, a Twitter account, a dashboard camera, Google Glass and, perhaps, a 23andme DNA profile (something we're currently testing here in the guinea pig department at ConsumerAffairs).
The personal bracelets are perhaps free of the taint of narcissism and self-absorption that might attach to some of these other trendy gadgets, since they really can be helpful in maintaining what we believe to be a healthy lifestyle. Or so we're told anyway.
More or less the same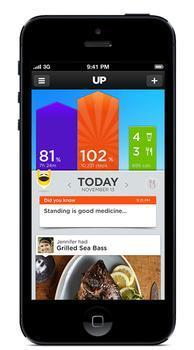 The UP, Nike's Fuelband and the Fitbit Flex all cost around $150 and all do more or less the same thing. They allow you to track your physical activity, your sleeping patterns and, if you really want to record it, such vital data as what you had for lunch. You can manually enter your pulse rate, blood pressure and other fascinating data. Think of it as a pedometer on steroids.
It goes without saying that there are smartphone apps that will enable you to share all this data with a waiting world, should you be convinced that your friends, family and "friends" are just dying to know you had yogurt and fruit for breakfast, and slept six hours with a brief spurt of activity around midnight that appears to have been se ... oh, wait, there may be some data you don't want to share automatically.
---