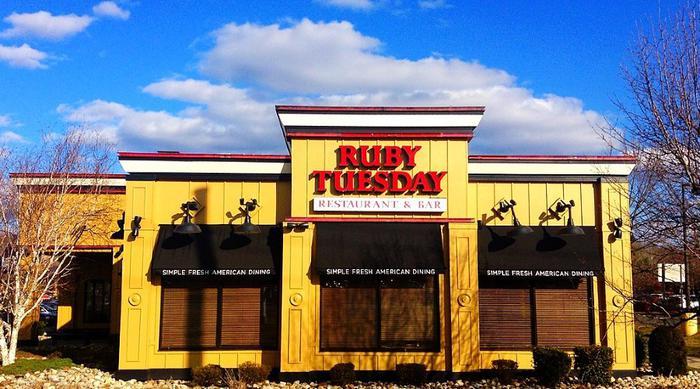 Ruby Tuesday filed for Chapter 11 bankruptcy protection on Wednesday and announced that it will be permanently closing 185 restaurants.
The restaurant chain said the challenges that it and other sit-down dining chains have battled in recent years have only been exacerbated by the pandemic. The company said it remains hopeful that its restructuring efforts will help it bounce back.
"This announcement does not mean 'Goodbye, Ruby Tuesday,'"  CEO Shawn Lederman said in a statement. "Today's actions will allow us an opportunity to reposition the company for long-term stability as we recover from the unprecedented impact of COVID-19."
Impact of COVID-19 
The pandemic has had a drastic impact on Ruby Tuesday's operations. Previously, 90 percent of its sales came from dine-in business.
While other restaurant chains swiftly implemented new COVID-19 protocols, Ruby Tuesday wasn't as quick to do so. The company's efforts to adapt to the current conditions included launching "virtual kitchens," expanding delivery and takeout, and selling raw food on its website. 
But Lederman said sales have remained poor, especially at the chain's mall locations. In a court filing, Lederman said that the company was "not immune to the overall shift in customer spending from casual dining to fast food and fast casual."
Ruby Tuesday said it has "reached an understanding with its secured lenders to support its restructuring." After closing 185 restaurants, the chain will have 236 remaining company-owned and operated locations. 
The company has nearly $43 million in senior debt. In 2020, Ruby Tuesday tried to avoid bankruptcy by renegotiating leases and loan agreements and cutting corporate costs, according to a court filing.