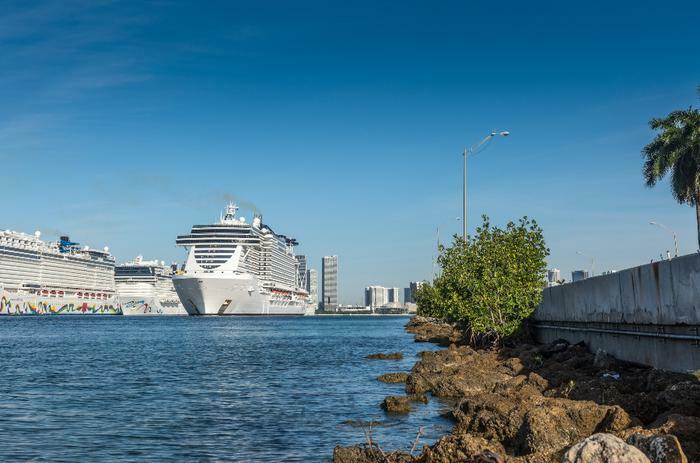 The itch to get out from under COVID-19's shadow and travel somewhere is growing. Royal Caribbean's CEO says a long look at the booking data for their slate of cruises shows a unexpectedly positive post-pandemic recovery.
Despite what the Centers for Disease Control and Prevention (CDC) or Canada have to say about no-sail orders, Royal Caribbean says it's been surprised by the number of seniors who are ready to mask up, get their vaccinations, and do whatever it takes to get a break from the pandemic.
The trend set by homebound seniors
After a 2020 where it lost $3.9 billion for the full year, Royal Caribbean and every other cruise line that was forced to lay up during the pandemic are more than happy to see even a sliver of positive growth, no matter what demographic it comes from. 
"We really thought older people would be more cautious. Turns out they want to get out of the house, too," Royal Caribbean CEO Richard Fain told CNBC on Monday.
"We thought almost everybody was going to be an experienced cruiser because they're the ones who understood cruising and were anxious to come back. Yet, in our Singapore operation, 80 percent of our guests have been first-timers. So we're getting a lot of surprising data as things come out, and it's mostly positive. Some of the things we thought was [sic] going to happen aren't happening. They're better than we thought."
Royal Caribbean's Singapore port carries a lot of weight in the company's plans. It serves as a starting point for more than 30 of the company's scheduled cruises. It was also out of that harbor that the cruise line attempted to do a test run in early December 2020. Unfortunately, one of the passengers came down with coronavirus-like symptoms, and the ship returned to harbor after only a few days.
The perception of travel improves across the board
Royal Caribbean probably isn't the only one feeling good. In a new survey from Deloitte, consumer perception of travel safety is on a positive upswing as more people get vaccinated and COVID-19 cases decline.
As a result of the vaccine rollout, the percentage of American adults who say they would feel safe staying in a hotel -- 46 percent -- or flying somewhere --  34 percent -- reached their highest levels since April 2020. Of those who've already gotten vaccinated, those numbers nearly double. The already-vaccinated are an anxious bunch, too; 53 percent of them say they're likely to spend more on travel in the next four weeks.
"After being virtually homebound for the last year, the vaccine rollout is providing consumers with an increased sense of safety, meaning they are ready to get back on the road and in the air," said Ramya Murali, principal, Deloitte Consulting LLP and U.S. hospitality leader.
"Travel intentions across all categories have increased, which should be welcome news for restaurants, hoteliers, airlines and a host of other consumer and hospitality-focused businesses who have been preparing for this shift with increased safety measures to instill confidence for the long-term."