---

Ross Stores will pay a $3.9 million civil penalty, resolving Consumer Product Safety Commission (CPSC) staff charges that from January 2009 to February 2012, the company failed to report immediately -- as required by federal law -- that it sold about 23,000 children's upper outerwear garments with drawstrings at the neck or waist.
The commission issued guidelines in February 1996 (which later became part of a consensus industry voluntary standard) to help prevent children from strangling or getting entangled on neck and waist drawstrings in upper garments, such as sweatshirts and jackets.
In July 2011, based on the foregoing, CPSC issued a final rule which designates the hazards presented by drawstrings in children's upper outerwear as substantial product hazards.
Ross's distribution of some children's garments occurred during the same period of time as CPSC investigation and negotiation of a $500,000 penalty that Ross paid in 2009 to settle charges that it failed to report four series of children's upper outerwear drawstring garments distributed between 2006 and 2008. Ross's distribution of the other garments in this matter occurred either partially or entirely after the effective date of CPSC's Final Rule. There have been no reported injuries associated with the recalled garments.
Settlement terms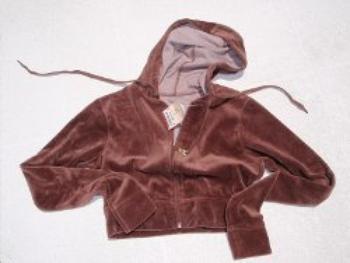 In addition to paying a monetary penalty, Ross has agreed to implement and maintain a compliance program designed to ensure compliance with the reporting requirements of Section 15(b) of the Consumer Product Safety Act and the Final Rule. Ross also agreed to enhance its existing compliance policies by ensuring that its ongoing program contains written standards and policies, a mechanism for confidential employee reporting of compliance-related questions or concerns, and appropriate communication of company compliance policies to all employees through training programs.
Ross has designed and implemented a system of internal controls and procedures to ensure that the firm's reporting to the Commission is timely, truthful, complete, accurate, and in accordance with applicable law. The company will also take steps to ensure that prompt disclosure is made to management of any significant deficiencies or material weaknesses in the design or operation of such internal controls.
---