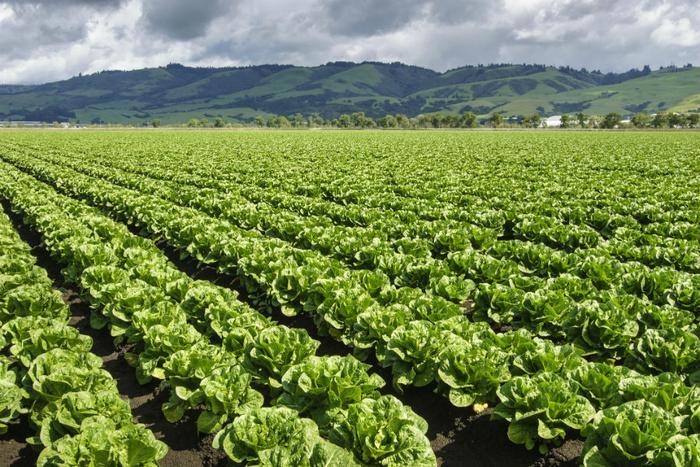 Following last month's broad warning to consumers that romaine lettuce is unsafe to eat, health officials now say they've identified one source of the E. coli contamination that sickened 59 consumers across 15 states.
On Thursday, the U.S. Food and Drug Administration (FDA) and the Centers for Disease Control and Prevention (CDC) said they had traced the E. coli contamination to a California farm.
Officials tracked a positive sample to the sediment of a local irrigation reservoir used by a single farm owned and operated by Adam Bros. Farms in Santa Barbara Country. At this time, the investigation hasn't uncovered how the reservoir became contaminated.
Investigation ongoing
The CDC still advises consumers not to eat romaine lettuce grown in California's Monterey, San Benito, and Santa Barbara counties until further notice.
"We cannot say how many cases are linked to this specific farm at this time," Ian Williams, chief of the CDC's outbreak response and prevention branch, told the media. "We have to do additional work at this farm and other farms that are being identified from our investigation."
The FDA said the lettuce grown and distributed by Adam Bros. Farms isn't responsible for the entire outbreak. At this point, the investigation has identified 11 distributors, nine growers, and eight farms as potential sources.
Towards the end of November, health officials said that properly labeled romaine lettuce grown outside of the aforementioned growing regions near Northern and Central California should be safe to eat. Romaine grown in greenhouses or hydroponically should also be safe for consumption.
The CDC has lifted its earlier warning against eating romaine from California's San Luis Obispo, Santa Cruz, and Ventura counties, but it continues to advise consumers to avoid romaine lettuce that isn't clearly labeled with a harvest date and location.