---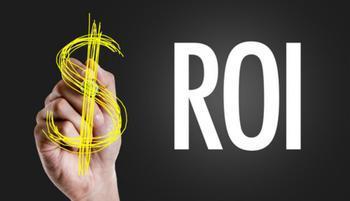 Home repairs and improvements have been popular with consumers this year and are expected to be even more popular in 2017, according to a newly released Leading Indicator of Remodeling Activity (LIRA) report.
Home remodeling spending will increase by 8.6% by the end of this year; by the first quarter of next year, that number will rise to 9.7%. Experts say the results of this "freshly recalibrated" report are rooted in ongoing gains in home prices and sales.
Encouraged by these gains, more homeowners than last year are hitting the hardware store (or calling a contractor) as they pursue larger-scale improvement products. The level of annual spending for remodeling and repairs is expected to reach nearly $325 billion nationally by the beginning of next year, according to Chris Herbert, Managing Director of the Joint Center.
What are some home improvement projects that remain popular?
Valuable projects
If it's return on investment (ROI) that you're after, Improvenet.com says these home improvement products are expected to remain valuable in the coming years. 
Minor kitchen remodel. Just giving the kitchen a little makeover can increase its odds of selling. Minor kitchen renovation projects (considered to be those under $20,000, according to Remodeling) can help turn your kitchen into a place potential buyers can picture themselves happily and comfortably preparing meals. Installing new countertops, cabinets, lighting, and storage are just a few of the ways to make the heart of the home a little more comfortable. You'll also get a substantial ROI. From 2013 to 2015, homeowners were able to recoup 75%, 83%, and 79% of what they spent on minor kitchen remodels, respectively.
Entry door replacement. Replacing the front door has been the most valuable remodeling project for the last three years, according to Cost Vs. Value reports. Homeowners who replace their entry door (steel) see an amazing return on investment; from 2013 to 2015, cost recouped was between 73% and 102%. With the average cost of replacing an entry door being relatively low (between $400 to $850) and its ROI being so high, it's a worthwhile investment.
Window replacement. Consumers' heightened green consciousness has more homeowners looking to replace their old windows with ones that are more energy-efficient. Potential buyers look for energy-efficient windows, as well. Last year, homeowners who replaced their windows recouped around 75% of the total cost.
Attic bedrooms. Added bedrooms mean added value. Current owners and future buyers alike may find a bedroom attic useful. The average cost of converting an attic into a livable bedroom space is $51,000. However, according to the report, 77% of that cost is recouped at the time of sale. 
Deck additions. Nothing beats having an outdoor living space to enjoy warm, sunny days. Adding a wood deck can be enjoyable even before you sell your home, but buyers can help you get back about 80% of what you spent.  The average price to build a deck is $6,148, but homeowners can expect to have nearly $5,000 of that amount returned to them. 
---