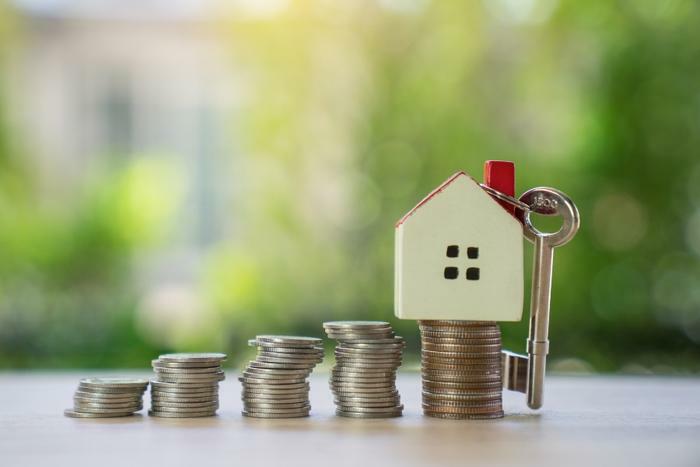 With inflation putting the squeeze on consumers, many are finding that their credit card debt is getting unmanageable. It's especially difficult since interest rates tend to go up every time the Federal Reserve hikes the federal funds rate.
Applying for a balance transfer credit card with a year or more of 0% interest can help pay down credit card debt faster. As an alternative, Rocket Mortgage has introduced a new home equity loan that it says could save homeowners thousands of dollars if they used the equity in their homes to pay off their credit card balances.
"Our goal is to consistently create financial products that help our clients achieve their goals," said Bob Walters, CEO of Rocket Mortgage. "In the current market, short-term interest rates have risen sharply - making it much harder to pay off credit card debt. With our new home equity loan, clients can improve their lives by having a payment they can more comfortably afford."
Credit card interest is now averaging around 20%. The interest on a home equity loan is around 5%. Credit card debt is unsecured, so lenders charge more to cover their risk. A home equity loan is secured by the equity in the house. 
Americans have lots of home equity
According to the Federal Reserve, Americans currently have nearly $28 trillion in home equity. America's total household debt stood at $15.84 trillion as of the first quarter of this year; that number is $1.7 trillion higher than it was at the end of 2019, before the COVID-19 pandemic. The Fed report also shows that credit card balances have risen since last year.
Rocket Mortgage says homeowners can access $45,000 to $350,000 of their home's equity in 10- or 20-year term, fixed-rate loans. The stipulation is that borrowers must maintain at least 10% equity in their homes. 
Because home equity loans are secured by the equity in a home, borrowers need to carefully consider all of the risks. The consequences of default are much higher than defaulting on a credit card bill.
To make it easier to understand home equity loans and pick the right lender, ConsumerAffairs has assembled an extensive guide here. To put it together, we reviewed the top lenders and compiled details about their loan packages. We also have thousands of verified consumer reviews about the top companies to help inform your research and choices.