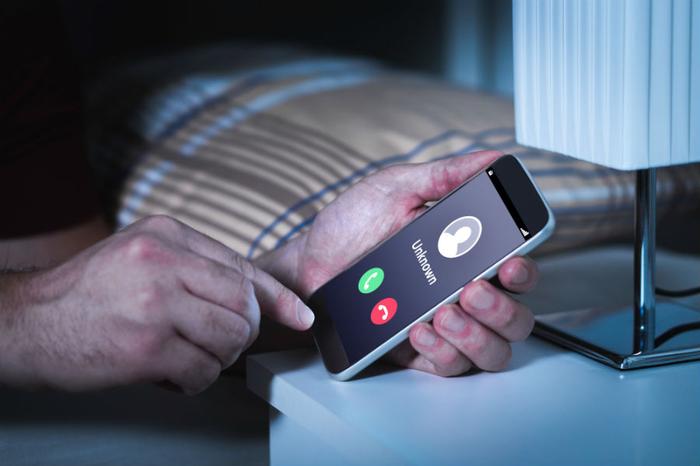 Consumers were bombarded with nearly 2.75 million robocalls in February, up 24 percent over February 2017, according to YouMail, a visual voicemail service.
That works out to more than 98 million robocalls per day, a new record volume counted by the YouMail Robocall Index.
"We know the robocalling problem continues to bedevil U.S. consumers and businesses by wasting our time, costing us money and causing untold levels of frustration for Americans in all walks of life," said Alex Quilici, CEO of YouMail.
Quilici says consumers should avoid answering calls from unknown numbers and instead let them go directly to voicemail. He also recommends an app that blocks robocalls.
Government agencies, meanwhile, may take steps to reduce the number of these computer-generated calls, which are illegal when made to cell phones.
In recent years, robocalls have become a favorite tool for scammers, allowing them to target thousands of potential victims in a matter of seconds.
United front against robocalls
In the next few weeks, the Federal Trade Commission (FTC) and Federal Communications Commission (FCC) plan to hold joint events to fight illegal robocalls -- especially those that employ caller ID spoofing, a tactic which makes it appear as though the call is coming from a different number, exchange, or area code.
"Scam robocalls and deceptive spoofing are real threats to American consumers, and they are the number one consumer complaint at the FCC," said FCC Chairman Ajit Pai. "We're committed to confronting this problem using every tool we have. I'm pleased to announce these efforts in our continued work with the FTC to protect consumers."
On March 23, the two agencies will conduct a policy forum to explore the regulatory challenges in controlling the proliferation of robocalls. Specifically, the forum will look for ways to allow telephone companies to block calls generated by machines. Registration is not required for this event.  It will be webcast at fcc.gov/live with open captions.
Then on April 23, the two agencies will co-host a technology expo for consumers at the Pepco Edison Place Gallery in Washington, D.C. The event will feature technologies, devices, and applications to deflect unwanted robocalls.
Additional information is available here.
While the FCC previously proposed rules designed to curb robocalls, a coalition of consumer groups says the rules need more teeth. The FCC proposal would allow voice service providers to block some "spoofed" robocalls.