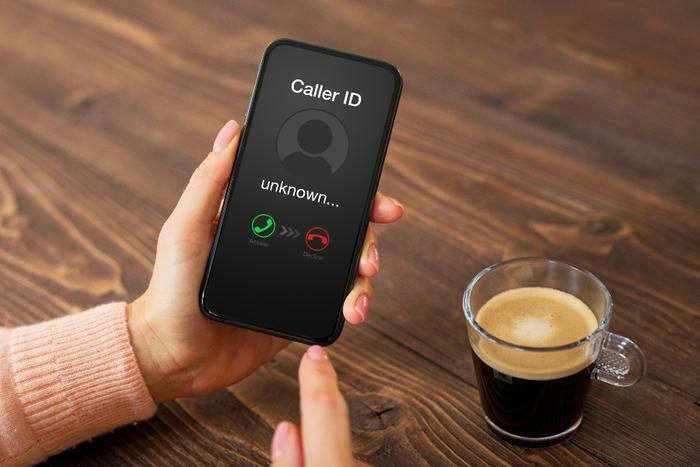 If you've noticed that robocalls are starting to creep back on your phone, a new report suggests why. Out of the estimated 80 billion unwanted robocalls in the last 12 months, TNS' biannual Robocall Investigation Report dismisses any public perception that the top big six US carriers (AT&T, CenturyLink, Charter Communications, Comcast, T-Mobile and Verizon) are to blame. Trying to meet the standards recently created by the Federal Communications Commission, those carriers have done what they were tasked with and originate less than 5% of all high-risk robocalls, despite accounting for three-quarters of all intercarrier traffic.
So. where exactly are these robocalls coming from? Well, the ingenious among the roboscammers have figured out that using Voice over Internet Protocol, where calls are made over internet networks, is the workaround. The report states that 66% of all high-risk calls (scam/fraudulent calls which attempt to acquire call recipient personal information and/or money) and 61% of all nuisance calls (not of malicious intent or negligent noncompliance) originate from VoIP telephone numbers – representing the largest two sources of these unwanted calls.
The report reveals that following a brief dip in unwanted calls during the COVID-19 lockdown, unwanted calls increased by 6% to a total of 37.9 billion in the first half of 2021 compared with the first six months of 2020. 
Key findings
Besides the VoIP discovery, other key findings from the report include:  
Neighbor spoofing plagues Americans
Neighbor spoofing — the technique of masquerading the calls as coming from the same area code — jumped 127%, and use of the same area code as well as the same prefix saw an increase of 52%.
Robocallers doubling down on home landline phones
Landline phones were approximately twice as likely to receive an unwanted call as wireless numbers, a reminder that robocalls are not just a mobile problem. 
STIR/SHAKEN adoption is growing with Tier-1 carriers
Despite the roboroaches raising their ugly heads again, the report says that the FCC's and carrier efforts to advance STIR/SHAKEN implementation have actually paid off. Tier-1 carriers have deployed the mandated call authentication framework, with more than 50% of the total calls in June authenticated, up from 35% at the beginning of 2021. And while the top six carriers account for three-quarters of all intercarrier traffic, 95% of high-risk calls originate from non-Tier-1 service providers.
Consumers open to branded calling
Consumers are getting wise. According to a TNS survey earlier this year, 77% of consumers never answer phone calls from numbers they don't recognize. But, most (63%) say they would answer a call if the caller ID displayed the logo of a brand they can identify.  
Taking action
The Federal Trade Commission can't be happy with the robocall trend going the wrong way. The report says that the agency saw a 36% increase in complaints received from January to March of 2021 compared with the same period in 2020. And the FCC saw a similar increase in complaints to the do not call list, up 55% when comparing January to June of 2021 with the same period a year ago. 
"So, at the end of the day, the big six telecoms have done what they were tasked with by the FCC, but TNS' report data underscores an important narrative, which is that carrier progress on STIR/SHAKEN implementation, legislation and the new FCC Robocall Mitigation Database have had a positive impact on Tier-1 carrier success in combating robocalls, but robocall bad actors are adapting to VoIP providers and smaller carriers," said TNS report author Jim Tyrrell.