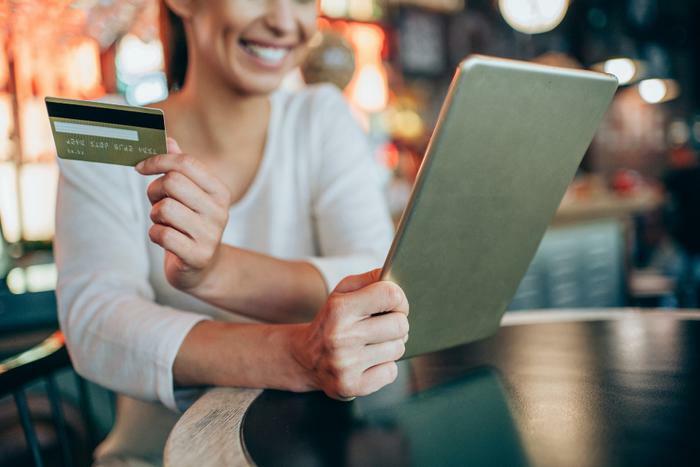 Robinhood, the free stock trading app that rocked the stock market through much of 2021, is offering a new financial product aimed at millennials and others who are new to stock trading.
The company is launching a debit card that gives users the option of rounding up each purchase to the next dollar and depositing the change in an account that goes toward the purchase of an investment asset.
The company said it is introducing the Robinhood Cash Card as a means to help a new generation start investing while they are purchasing the things they need.
"The Cash Card builds on our mission to democratize finance for all by giving debit card customers the same benefits and rewards that were once reserved for credit card holders," Robinhood wrote in a blog post.
Free stock proved popular
The company's early efforts to entice young customers appear to have paid off. It recently launched a promotion that awards new account holders with a free share of stock – a promotion that resonated with Eric, of Winston-Salem, N.C.
"I like the fact that you get a free stock, but I would like to see some kind of tutorial or introduction to stocks," Eric wrote in a ConsumerAffairs review. "For those of us who don't know anything about it but want to try it out. I really don't use it much anymore but it is a good platform to learn on your own without losing a ton of money. Most importantly it's free!!!" 
Jennifer, of Fresno, Calif., told us she thinks Robinhood is a good platform for investors, whether they are new to investing or not.
"What I think the best part is that they tell you whether professional analysts think it's a good time to buy, hold or sell and what percentage of said analysts think so," Jennifer wrote in her review. "For that reason, I give it two thumbs up."
Cryptocurrency is included
Juan, of Astoria, N.Y., is generally pleased with Robinhood's current offerings, especially information that might help make a good investment decision.
"They also show news about the economy and about the stocks you are buying, which is very helpful for deciding when to buy or sell, but the crypto market is very limited so may not be the right app for people looking for crypto," Juan wrote.
Juan may be pleased to learn that the new debit card not only allows investments in equities but also in cryptocurrencies. Other benefits include a weekly bonus of 10% to 100% of the accumulated investment cash, capped at $10.
Robinhood gained popularity in early 2021 when stock traders, communicating on Reddit message boards used the app to bid up several beaten-down stocks like Gamestop, AMC, and Hertz.