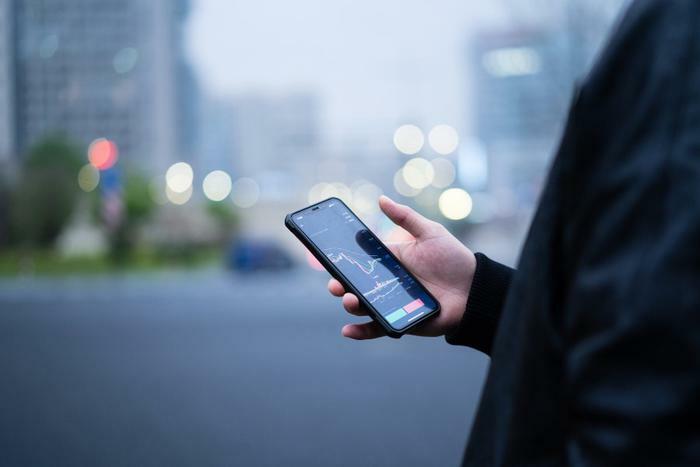 Trading app Robinhood has been fined $70 million by the Financial Regulatory Authority (FINRA), the largest penalty imposed in the organization's history. 
On Wednesday, FINRA accused Robinhood of "systemic supervisory failures" and of hurting investors by giving them "false or misleading information." The fines are tied to a pattern of behavior that the organization said it has seen over the course of a few years. However, the system outages that hit in March 2020, are the focus of FINRA's sanctions. 
"The fine imposed in this matter, the highest ever levied by FINRA, reflects the scope and seriousness of Robinhood's violations," Jessica Hopper, head of FINRA's department of enforcement, said in a statement.
Under the terms of the settlement, Robinhood must pay a $57 million fine and $12.6 million (plus interest) in restitution to affected customers.
A number of violations
FINRA accused Robinhood of violations connected to options and margins trading, system outages that cost customers money, and failing to report tens of thousands of customer complaints. Although the platform said its mission was to "de-mystify finance for all," FINRA said its own investigation found that the company has "negligently communicated false and misleading information" since September 2016.
The organization noted, for example, that 20-year-old trader Alexander Kearns believed he had a negative balance of $730,000 in his trading account just before he tragically died by suicide last year. 
"In a note found after his death, he expressed confusion as to how he could have used margin to purchase securities because, he believed, he had not 'turned on' margin in his account," FINRA said. "As noted in the settlement, Robinhood also displayed to this individual (and certain other customers) inaccurate negative cash balances."
Other alleged examples of Robinhood's communication failures have to do with shortcomings in informing customers how much buying power they have, how much cash they have in their accounts, and the risk they face in options transactions. 
Costly 'misstatements'
Collectively, FINRA said customers have amassed more than $7 million in losses "due to Robinhood's misstatements."
"This action sends a clear message—all FINRA member firms, regardless of their size or business model, must comply with the rules that govern the brokerage industry, rules which are designed to protect investors and the integrity of our markets," Hopper said. "Compliance with these rules is not optional and cannot be sacrificed for the sake of innovation or a willingness to 'break things' and fix them later." 
In a statement, Robinhood noted that it has made changes to the app. The company said it's sought to improve customer support, enhance educational tools, and ensure that the platform is stable. 
"We are glad to put this matter behind us and look forward to continuing to focus on our customers and democratizing finance for all," a Robinhood spokesperson said in the statement.