---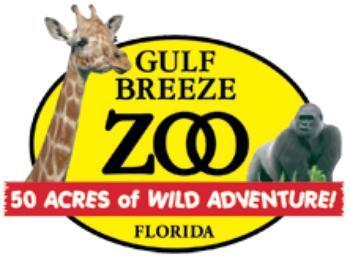 A father-daughter duo in Florida allegedly operated roadside zoos that became dungeons of death for the animals that were being held. Eric Mogensen and his daughter Meghan have allegedly euthanized their animals by drowning and shooting them. Both are now facing federal animal mistreatment charges.
According to the North West Florida Daily News, the two operated a roadside zoo called Gulf Breeze Zoo in Gulf Breeze, Fla. They were charged with multiple violations of the Animal Welfare Act.
The U.S. Department of Agriculture has discovered that they used medications that were outdated and killed animals unmercifully. Some of the animals, such as the tigers, were put in pens that had no ventilation and sharp nails that stuck out on the inside. They would often cut themselves and were not treated properly.  
Many of the enclosures were allegedly in horrible condition. The food bins for the lions and tigers were horrific and unclean. Other animals, like the sheep and goats, did not have adequate shelter, with no protection from the elements.
The Florida location was not the only one that was investigated; the Mogensens have two locations in Virginia that have also been under investigation for alleged abuses.
At their Reston Zoo and Virginia Safari Park Zoo, officials fear that animals were drowned in order to euthanize them.
The Humane Society states that the vast majority of animal exhibitors licensed by the federal government do not meet industry accreditation standards. Thousands of animals suffer in roadside zoos and menageries. "It's important that people understand what goes on at these roadside zoos," they said.
Roadside zoos run the gamut from small menageries, where animals are kept in barren cages constructed of concrete and metal bars, to larger compounds that are surrounded by chain-link fencing. They are usually privately owned and not accredited by the Association of Zoos and Aquariums.
Lisa Wathne, a captive wildlife specialist with the animal welfare organization, said that Meghan Mogensen has been accused of animal cruelty before and plead guilty to it. She was accused while working at the Reston Zoo in Virginia and later transferred to her location in Gulf Breeze.
---