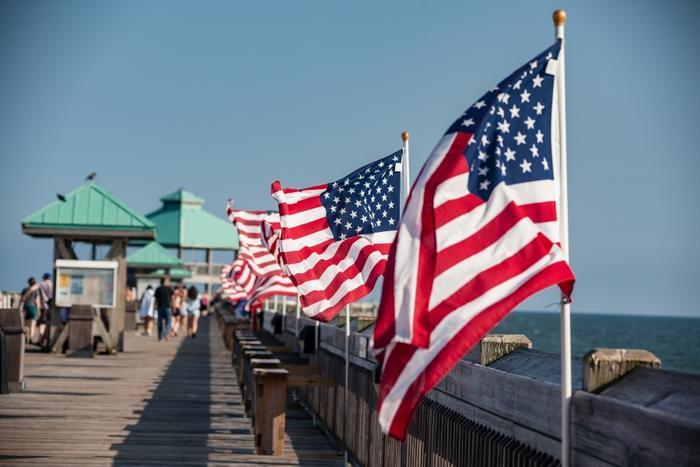 This Memorial Day weekend, the official kickoff to summer, will be unlike almost any other, with the coronavirus (COVID-19) still keeping most people at home.
There are expected to be so few cars on the road and passengers in airports that AAA has decided -- for the first time in 20 years -- not to issue a Memorial Day weekend travel forecast. Even though a growing number of states have slowly lifted restrictions, AAA expects fewer people will travel.
"Last year, 43 million Americans traveled for Memorial Day weekend – the second-highest travel volume on record since AAA began tracking holiday travel volumes in 2000," said Paula Twidale, senior vice president, AAA Travel. "With social distancing guidelines still in practice, this holiday weekend's travel volume is likely to set a record low."
To do that, holiday travel volume would have to be lower than Memorial Day 2009, when it hit a record low of 31 million. That came months after the financial crisis and at the tail end of the Great Recession.
Cars.com forecast
Digital automotive marketplace Cars.com has done its own research and estimates that only 36 percent of people will take a trip over the holiday weekend, with about 75 percent planning to travel by car.
The survey found that those who do plan to take a trip don't plan to go very far from home and will likely adhere to local safety guidelines. The research also found that a third of consumers who said they are in the market for a car will plan to purchase one this weekend.
"Americans love the freedom and safety that personal car ownership provides, especially in the current environment," said Jenni Newman, Cars.com editor-in-chief. "We are seeing more people considering purchasing a car to use as an extension of their home, a much-needed escape and safe mode of transportation."
It could be a busy weekend at car dealers
Dealerships have reopened for visits in many states, but sales have continued during the lockdown. Dealers are finding ways to sell cars without coming face to face with buyers by offering virtual test drives and appointments with home delivery options.
Karl Brauer, executive editor at Kelley Blue Book and Autotrader, believes pent up demand from the last two months could mean Memorial Day weekend will be busy at the nation's car dealers, which are eager to get consumers back into their showrooms.
"There are some unprecedented offers available to buyers, such as 0 percent for 84 months and deferred payments for two to three months," Brauer told ConsumerAffairs in a recent interview.
Brauer says everything is in place, short of a booming economy, to have active car-buying through the Tuesday after Memorial Day.