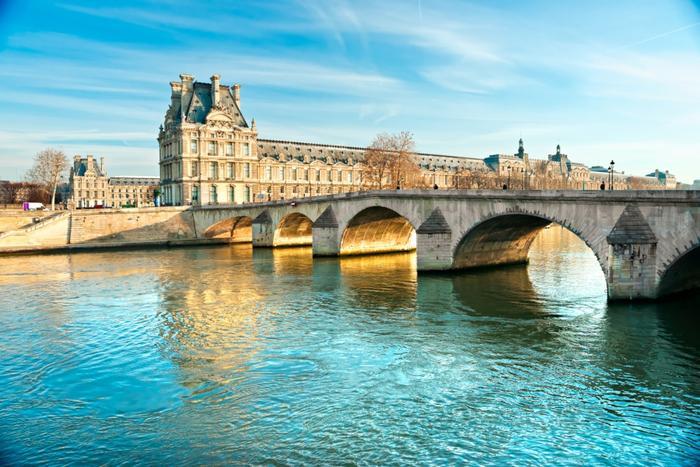 As experts continue to try to find the safest ways to dispose of unused antibiotics, a new study has found that rivers around the globe are experiencing the brunt of antibiotic waste.
Based on a study that spanned over 70 countries and six continents, the researchers found that many rivers worldwide are full of antibiotics at levels that are 300 times higher than what is considered safe.
"Until now, the majority of environmental monitoring work for antibiotics has been done in Europe, North America, and China," said researcher Dr. John Wilkinson. "We know very little about the scale of the problem globally. Our study helps fill this key knowledge gap with data being generated for countries that had never been monitored before."
Problematic areas
The researchers were committed to make this a true global study, so they included the Seine, Chao Phraya, Thames, Mekong, Tigris, and Tiber, among others in their multi-continent analysis. The team found that over 60 percent of the sites contained high levels of antibiotics.
To gauge what was safe and unsafe, the researchers used the AMR Industry Alliance recommendations, which vary depending on the kind of medication but range between 20,000 and 32,000 ng/l.
The researchers tested for 14 of the most common antibiotics and evaluated over 90 different samples that were taken from the rivers. Despite the high levels of antibiotics found in nearly all of the samples, the researchers found that some areas were more prone to unsafe levels of drugs than others.
Austria was the leader in unsafe antibiotic levels in Europe, while Pakistan, Bangladesh, Ghana, Nigeria, and Pakistan were other world leaders.
Of the antibiotics tested, trimethoprim, a medication typically used to treat urinary tract infections, was found in the most sites worldwide, while metronidazole, a common antibiotic that fights bacterial infections, was found in exceedingly unsafe amounts in the test sites.
Researcher Alistair Boxall believes that remedying this issue will be a "mammoth challenge" that will require "investment in infrastructure for waste and wastewater treatment, tighter regulation, and the cleaning up of already contaminated sites."
The researchers note that this issue is escalating around the globe, and they hope that legislators take these findings seriously and do the necessary work to keep rivers around the world clean of antibiotics.
"The results are quite eye opening and worrying, demonstrating the widespread contamination of river systems around the world with antibiotic compounds," said Boxall. "Many scientists and policymakers now recognize the role of the natural environment in the antimicrobial resistance problem. Our data show that antibiotic contamination of rivers could be an important contributor."
Handling antibiotics responsibly
Many doctors are moving away from giving patients long-term prescriptions, particularly for conditions like acne, as starting a fresh prescription is not always the best option for patients.
Despite the Food and Drug Administration's (FDA's) efforts to help remedy the issue of over-prescribing, researchers continue to discover new trends regarding antibiotic resistance.  
"We know that efforts to reduce inappropriate use of antibiotics are critical to addressing the problem of antibiotic resistance," said researcher Yonatan Grad. "Our results show that most antibiotic use is occasional -- by people taking just one antibiotic course in a year -- and that this occasional use is more closely linked with antibiotic resistance than intense, repeated use."