---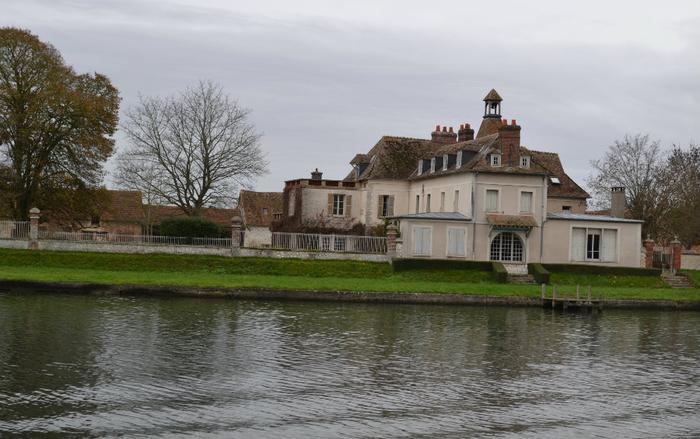 River cruises are a fast-growing segment of the cruise industry, but they offer a very different cruise experience than ocean cruising. While one is not better than the other, you should have an understanding of the differences so you'll know what to expect.
It's no surprise that river cruises offer itineraries appropriate for specific rivers, but they also use a ship that is designed to navigate that river. This means that one particular river cruise line may have a variety of ship types since each river is unique.
Cities and towns often grew up around rivers, so one of the best features of a river cruise is the ability to dock in or near the city or town center. Your ship will stop in a port at least once a day. Most ships travel mainly in the evening and at night, leaving little daytime cruise time.
What to expect
You will find a more intimate cruise experience with fellow passengers, often ranging from 100-200.
Some river cruises are all-inclusive, meaning most of your meals, alcoholic drinks onboard, excursions, and gratuities are included. Read the fine print when comparing different lines and itineraries so you are evaluating the same inclusions.
River cruise rates vary. When lines are all-inclusive, river cruising can be expensive, but if you have to pay extra for excursions, meals, and alcohol, rates increase from those advertised.
Cabins are usually small unless you book a large cabin or suite, which will significantly increase the cost of your cruise. One caveat: you are not in your cabin often.
River cruising provides a more social experience and the atmosphere is usually convivial. Table assignments in the dining room are rare, so you get to meet and converse with many of your fellow passengers.
While there aren't as many meal options, most river cruises offer one main restaurant and the meals are often good. Because you are in port every day, chances are the ship will purchase food items along the way so the meals should be seasonal and reflect the itinerary.
Don't expect a lot of evening entertainment. There is often a pianist that plays in the lounge, or on larger ships there could be a DJ. Entertainment can have a local flavor whether it is a lecture or local performers.
A river cruise provides a multitude of sightseeing opportunities. There might be several tracks, depending on your desired activity level. Some options are walking tours, bicycle tours, and hiking.
Plan for lots of sightseeing and walking. There will be buses to take you to the outskirts of towns. You will see a great deal, but you won't have a lot of free time to venture out by yourself. You may be allotted time for lunch on your own, and you might have to squeeze in your shopping.
The major river cruise companies
The major river cruise lines include: AmaWaterways, A-Rosa, Avalon Waterways, CroisiEurope, Crystal, Emerald Waterways, Grand Circle Travel, Luftner, Scenic, Tauck, Viking, Uniworld, and Vantage.
Check out their individual websites and carefully review their itineraries. Consult your friends for referrals and a travel agent. Also check out ConsumerAffairs' Top 9 River Cruise Lines.
Whether you are a river cruise novice or have cruised one line multiple times, do your homework to ensure you are choosing a cruise line and itinerary that meets your goals and expectations.
Travelers who enjoy a fixed itinerary and knowing exactly what to expect day-to-day are well-suited to river cruising. If you like to plan your own trips and scripted travel is not to your liking, river cruising may not be your cup of tea.
---