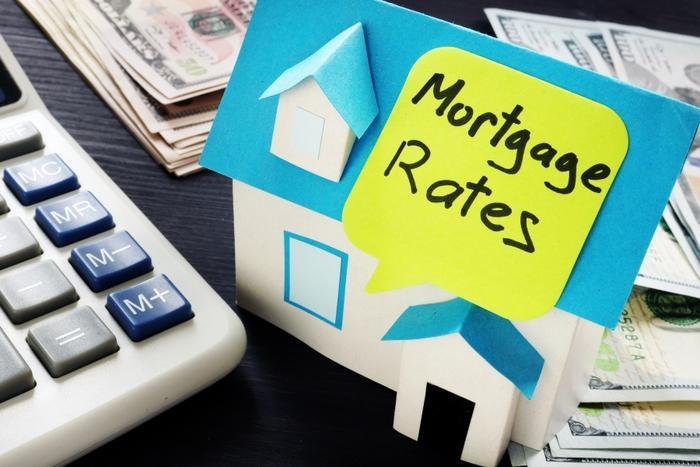 Home mortgage rates have started the week above 4%, making it even more expensive to purchase a home. To compensate, analysts say some buyers are using a risky tactic that helped blow up the housing market more than a decade ago.
Because higher home prices and higher interest rates combine for higher monthly mortgage payments, an increasing number of buyers are foregoing a 30-year fixed-rate mortgage and instead are selecting an adjustable-rate mortgage (ARM). Data firm CoreLogic has shown that the share of mortgages that have adjustable rates rose to 10% in January.
Buyers on the very edge of affordability sometimes select an ARM because the rate is significantly lower than a fixed-rate mortgage, at least at the beginning. While the rate on a 30-year fixed-rate mortgage has risen to over 4%, rates on ARMs can be a full point lower.
ARMs can be attractive because they offer an initial low rate for several years. The term might be as few as three years or as much as 10 years. After that, the rate adjusts about once a year to reflect prevailing rates. If they adjust higher, the monthly payment goes up.
'Hoping and praying'
Last summer Joyce, of Trinity, Texas, took out an ARM with Finance of America Reverse. She tells us that she was very happy with the experience but has concerns about how high the rate could eventually go.
"I'm hoping and praying that they're not going to rapidly increase the rate and terms because it's an adjustable rate," Joyce wrote in a ConsumerAffairs review. "It's already gone up once but I'm glad there is a cap. If there had not been the 7% cap, we would not have accepted the mortgage at all."
And therein lies the concern some housing experts have with ARMs. Until very recently, mortgage rates have been low and stable. As long as that scenario prevails, ARMs carry less risk.
Changing environment
But in a rising interest rate environment, it is hard to predict how high rates might go. Joyce's loan caps at 7%, but that is probably more than twice the rate she started with.
In the early 2000s, millions of borrowers took out subprime mortgages with low "teaser" rates that quickly escalated to double digits. Because many borrowers couldn't really afford the low rates to begin with, the increase in monthly payments created a wave of foreclosures that tanked the housing market.
No one is suggesting history is about to repeat itself, but a new generation of homebuyers, too young to remember the 2008 housing crash, should be aware of the pitfalls. Nadia Evangelou, senior economist and director of forecasting at the National Association of Realtors, says buyers should be mindful of borrowing costs.
"While the next few weeks will be unpredictable as markets continue to churn, the outlook is for mortgage rates to rise even higher," she said in a statement. 
Home shoppers who are considering an ARM might be wise to consult an objective financial adviser who has knowledge of the real estate industry. When shopping for a lender, checking out thousands of verified ConsumerAffairs reviews of mortgage companies will also be helpful.