---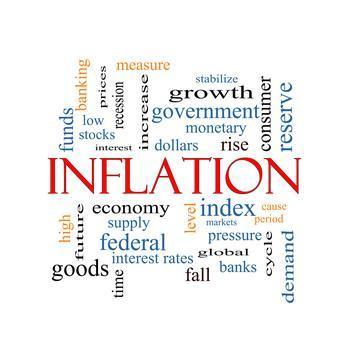 The government's Consumer Price Index (CPI) rose slightly in August as steady food and energy costs mitigated increases in rising shelter and health care prices.
The Bureau of Labor Statistics (BLS) reports the CPI was up a scant 0.2% last month, with prices over the last 12 months gaining 1.1%
Food costs hold steady
As it was a month earlier, the cost of food was unchanged in August, with food at home -- grocery store prices -- falling 0.2%. Meats, poultry, fish, and eggs were down 0.4%, the 12th decline in a row. The "other food at home" category fell 0.2%, and prices for nonalcoholic beverages dipped 0.1%. The remaining major grocery store prices were all unchanged in August.
During the past 12 months, food prices overall were unchanged -- the first time that's happened since the 12 months ending February 2010. Grocery store prices were down 1.9% over the past 12 months.
Energy costs unchanged
The price of energy held steady after declining in July, with gasoline and fuel oil down 0.9% and 2.5%, respectively. Natural gas, on the other hand, was up 2.1% after surging 3.1% in July. Electricity rose 0.5%, the same increase as in July.
Energy prices have declined 9.2%, with gasoline down a whopping 17.8% and fuel oil dropping 12.8%.
Core inflation
The costs of living excluding the volatile food and energy categories -- what's known as the "core" rate of inflation -- was up 0.3% in August, led by medical care (+1.0%) and shelter (+0.3%). Other increases came in prices for motor vehicle insurance (+0.5%), apparel (+0.2%), and tobacco (+0.7%).
Declining prices were seen for used cars and trucks (-0.6%), as well as household furnishings and operations, recreation, and airline fares (all -0.1%).
The core rate of inflation over the past 12 months was up 2.3%, led by motor vehicle insurance (+6.5%), medical care (4.9%), and shelter (+3.4%).
The full report may be found on the BLS website.
---