---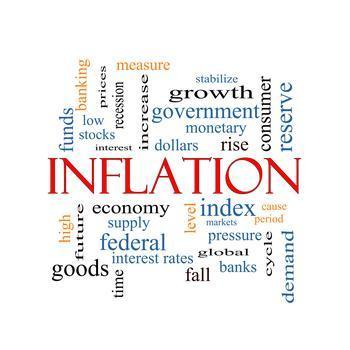 Consumer prices edged higher in November, due largely to upticks in the cost of housing and gasoline.
The Department of Labor (DOL) reports its Consumer Price Index (CPI) was up a seasonally adjusted 0.2% last month, putting the rate of inflation for the last 12 months at 1.7%.
Energy and food costs
The cost of energy was up 1.2% in November following a surge of 3.5% the month before. A big chunk of that was the result of gasoline costs which were up 2.4%. Electricity prices were unchanged, while the cost of natural gas fell 0.4%. Over the past year, energy prices are up 1.1% -- the largest 12-month increase since July 2014.
Food prices were unchanged for the fifth month in a row during November,, with grocery prices down 0.1% and restaurant prices up 0.1%. The cost of dairy products fell 0.6%, fruits and vegetables costs were down 0.2%, the category called "other food at home" was off 0.3%, and prices for meats, poultry, fish, and eggs dipped 0.1%. Nonalcoholic beverage prices rose 0.3%, while the cost of cereals and bakery inched 0.1% higher percent. Grocery prices over the past year are down 2.2% , while restaurant prices, in contrast, were up 2.3% over the past 12 months.
Core inflation
The cost of goods less the volatile food and energy categories -- the "core rate" of inflation - was up 0.2% in November and 1.7% for the 12 months ending November.
For the month, housing costs rose 0.3%, motor vehicle prices jumped 1.0%, and education prices increased 0.2%. Medical care prices were unchanged in November, with the cost of physicians' services up 0.6% and prescription drug prices down 0.6%. Clothing costs, prices for household furnishings and operations, and airline fares all fell.
The complete report may be found on the DOL website.
---