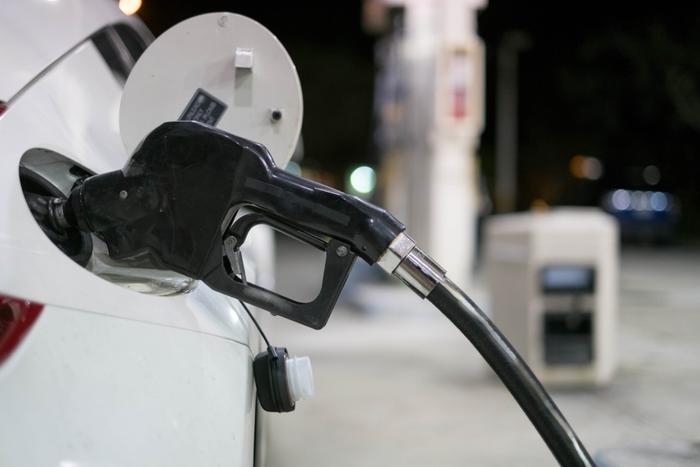 Gasoline prices have remained fairly stable in the wake of the Thanksgiving holiday weekend, with prices at the pump rising in states where gas has been cheapest and going down in the most expensive states.
The AAA Fuel Gauge Survey shows the national average price of regular gasoline is $2.59 a gallon, at about the same level as last week. The average price is now 15 cents a gallon higher than at this time last year.
The average price of premium gas is $3.18 a gallon, also the same as last Friday. The average price of diesel fuel is a penny lower than last week -- $3 a gallon.
In a meeting in Vienna that could be important to the future of gas prices, OPEC ministers agreed Thursday to significant cuts in oil production next year in an effort to boost prices. The oil markets greeted the news with some skepticism, with oil prices barely moving.
One interesting trend over the last week was the rise in prices in states like Louisiana and Tennessee, where prices are typically among the lowest in the nation. At the same time, prices fell in most of the western states, typically the most expensive in the nation.
California still has the most expensive gas of any state, but the statewide average is down seven cents a gallon in the last week and is 32 cents cheaper than a month ago. The result has been a stable national average.
AAA says that stability has been aided by growing stockpiles of gasoline, which have risen for four consecutive weeks. The Energy Information Administration (EIA) reports gasoline demand fell to just over 9 million barrels a day, only slightly higher than at this time last year.
The states with the most expensive regular gas
These states currently have the highest prices for regular gas, according to the AAA Fuel Gauge Survey:
California ($3.75)

Hawaii ($3.66)

Washington ($3.29) 

Nevada ($3.25)

Oregon ($3.16) 

Alaska ($3.12)

Idaho ($2.93) 

Arizona ($2.90)

Utah ($2.90)

Pennsylvania ($2.81)
The states with the cheapest regular gas
The survey found these states currently have the lowest prices for regular gas:
Texas ($2.22)

Mississippi ($2.23)

Missouri ($2.24)

Oklahoma ($2.25)

Louisiana ($2.26)

Alabama ($2.28)

South Carolina ($2.29)

Arkansas ($2.29)

Kansas ($2.30)

Virginia ($2.31)