---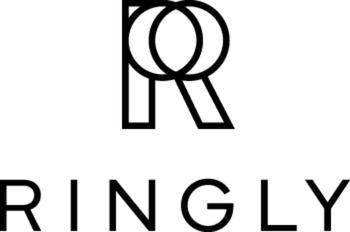 Ever wish fitness wearables could be a little less bulky? Or maybe you long to be able to take your eyes off your phone without missing important alerts? If so, Ringly's new Aries bracelet collection may be for you.
The smart jewelry company, which previously only offered smartphone-connected rings, has now added bracelets -- and they're as useful as they are fashionable.
The new bracelets will allow users to receive notification alerts not only for texts and calls, but also from Slack, Snapchat, Uber, and over one hundred other apps. Ringly has also incorporated a step-tracking functionality in response to customer requests.
"Effortlessly track your steps and monitor your calorie output without sacrificing your style," says Ringly. "Set targets and receive alerts when you reach your goals." (Users can view information such as distance traveled and calories burned on the Ringly app.)
Customizable alerts
The gold-plated bracelets connect to a user's phone via Bluetooth, just like the company's rings which were introduced in January 2015. But unlike Ringly's bulky, large-stoned rings (the size of which drew user complaints), the bracelets are low-profile and elegant in appearance.
Wearers can customize notification alerts with different lights and various vibrations. A flashing green light, for instance, might let you know you've received a message from the nanny or babysitter; a blue light might mean it's your mother. With these subtle notifications, users can stay up-to-date on potentially important messages even during situations where phone-checking isn't allowed (or even possible), such as a meeting.
The company says the bracelet works within thirty feet of a user's phone and that a single charge can last up to 48 hours. The Ringly Aries collection is available for preorder now on the company's website. The smart bracelets ($195) are expected to ship this summer.
Up next
What's next for the company? Payments. A new partnership with MasterCard will allow Ringly's next product to handle NFC payments, according to Christina Mercando d'Avignon, the company's founder and CEO. 
"Payments is our roadmap for this year, most likely announcing the designs later this year and shipping in early 2017," d'Avignon tells Wareable.com. Anywhere users can pay with Apple Pay or Android Pay, she explains, they'll be able to simply tap and pay with their ring. 
---