---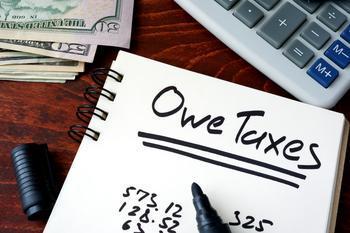 If you're a taxpayer who uses the installment plan to settle up with Uncle Sam, you need to know that the Internal Revenue Service (IRS) is proposing a revised schedule of user fees that would take effect on Jan. 1, 2017.
Federal agencies are required to charge a user fee to recover the cost of providing certain services to the public that confer a special benefit to the recipient. While some installment agreement fees will go up, the IRS will continue providing reduced-fee or no-cost services to low-income taxpayers.
Changes on the way
The revised installment agreement fees of up to $225 would be higher for some taxpayers than those currently in effect, which can be up to $120. However, under this revision, any affected taxpayer could qualify for a reduced fee by making a request online using the Online Payment Agreement application on IRS.gov.
Additionally, there would be no change to the current $43 rate that applies to the approximately one in three taxpayer requests that qualify under low-income guidelines. These guidelines, which change with family size, would qualify a family of four with total income of around $60,000 or less to pay the lower fee.
Also, for the first time, any taxpayer regardless of income would qualify for a new low $31 rate by requesting an installment agreement online and choosing to pay what is owed through direct debit.
The top rate of $225 applies to taxpayers who enter into an installment agreement in person, over the phone, by mail, or by filing Form 9465 with the IRS. However, a taxpayer who establishes an agreement in this manner can substantially cut the fee to just $107 by choosing to make monthly payments by direct debit from their bank account.
Alternatively, a taxpayer who chooses to set up an installment agreement using the agency's Online Payment Agreement application will pay a fee of $149. Similarly, this amount can be cut to just $31 by also choosing direct debit.
Proposed fees
Here is the proposed schedule of user fees:
| | |
| --- | --- |
|   Regular installment agreement | $225 |
|   Regular direct debit installment agreement | $107 |
|   Online payment agreement  | $149 |
|   Direct debit online payment agreement | $31 |
|   Restructured or reinstated installment agreement   | $89 |
|   Low-income rate | $43 |
---