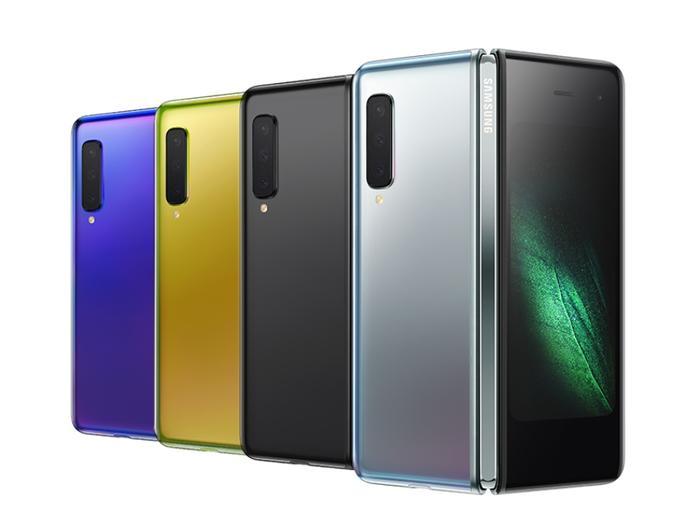 Less than a week before the world's first foldable tablet is scheduled to hit store shelves and retail for a cool $2,000, journalists who received the phone early for review say that the screen is already breaking.
Tech reviewers from the Verge, Bloomberg, and CNBC are all reporting that the screen on the Samsung Galaxy Fold has cracked or broken after one day of use. The Verge noted that the other incidents seemed to be caused by people removing a protective layer on the screen that they did not realize was not supposed to be removed.
But the Verge didn't remove the protective layer and still noticed a bulge protruding from the back of the phone after one day of use, causing distortion problems on the screen.
Samsung released a statement after the reports indicating that it plans to "thoroughly inspect [the review] units in person." The company also said it will make it clear to consumers not to remove the protective layer on the screen.
"Separately, a few reviewers reported having removed the top layer of the display causing damage to the screen," Samsung's statement to the media reads.
"The main display on the Galaxy Fold features a top protective layer, which is part of the display structure designed to protect the screen from unintended scratches. Removing the protective layer or adding adhesives to the main display may cause damage."
Not Samsung's first phone problem
Previous controversies over Samsung phones that didn't do what they were supposed to didn't curb hype over the Galaxy fold, at least not until the reports of screens breaking made rounds.
Samsung was most famously forced to discontinue the Galaxy Note 7 after consumers reported terrifying incidents in which the batteries exploded. And the Galaxy Active, advertised as impermeable to the elements, has been known to malfunction after exposure to water.
The Samsung Galaxy S8+ "is water resistant, not waterproof," a Samsung customer service representative told ConsumerAffairs two years ago, after a complaint was filed about a "moisture detection" notice that appeared on the screen whenever we tried to charge one of the phones.