---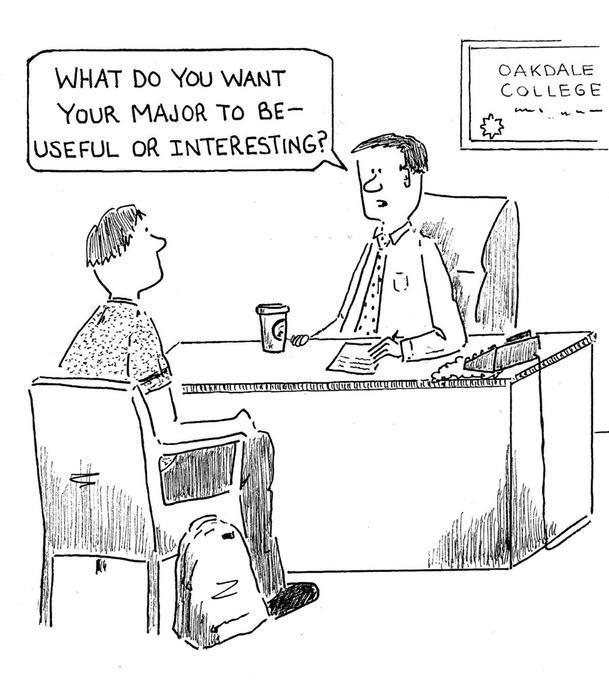 Public policy makers, from President Obama to education leaders, have stressed the value of a community college education.
Students can earn a 2-year degree or complete the first 2 years or work on a bachelor's degree for a significantly lower cost than a public or private 4-year institution.
But what about value? Getting a job after graduation is what it's all about. How valuable is the education you get at a community college?
The answer is, it depends.
Major study
Researchers in Washington state have completed a major study of students who enrolled in either certificate or degree programs at the 34 community colleges in the state in the early 2000s. Next, it followed their career progress over the next 7 years.
First, the good news. The study found that students who enrolled in a 2-year degree program got their moneys worth and more.
But those who enrolled in short-term certificate programs – usually less than a year – got little value when they returned to the labor market.
The findings are significant because lately, short-term certificate programs have been rapidly growing. They're popular with students because they don't take long to complete. Colleges like them because they're a growing revenue source.
The researchers say between 2000 and 2010, the number of students receiving short-term certificates grew by 151% nationally. In that time they went from being 16% of credentials issued by community colleges to 24%.
The extra time will pay off
But the researchers say if you are thinking about investing a year in a certificate program, it will likely be more advantageous to invest an extra year to get a 2-year degree.
"While we find that earning associate degrees or long-term certificates is associated with increased wages, an increased likelihood of being employed, and increased hours worked, we find minimal or no positive effects for short-term certificates," the authors write.
Madeline Trimble of the Community College Research Center says the bulk of the evidence suggests that short-term certificates lead to lower returns, on average, than longer-term credentials.
"Even in those states where their returns are positive, the average increase in earnings is unlikely to be greater than $300 per quarter," she said.
Study co-author Mina Dadgar discusses key findings in the video below.
Time to take another look
Dadgar and Trimble are calling for a critical examination of short-term certificates. They say states should be concerned with the recent dramatic increases in short-term certificates and whether that is money well-spent.
They say students considering a degree program at a community college should know that getting a long-term certificate like an associate's degree was linked with a 11% increase in the chances of getting a job for women and an 8% increase for men.
Community colleges are a proven way to get started on a college education without running up huge levels of debt. In 2010-11, average tuition and fees for a full-time student enrolled in a public two-year college were $2,713, compared to $7,605 at public four-year institutions and significantly higher levels at private for-profit and nonprofit institutions, according to the College Board.
---