---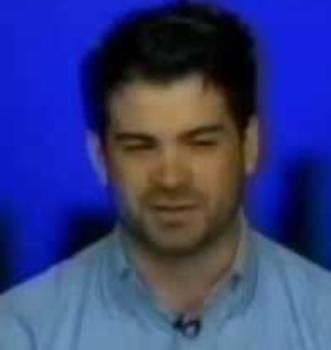 File this under the "Couldn't happen to a more [allegedly] deserving person" category.
On Jan. 23, "revenge porn" pioneer Hunter Moore (plus another man, Charles Evens) was arrested in California and charged with 15 counts: one count of conspiracy, and seven counts each of unauthorized access to a protected computer and aggravated identity theft. Moore allegedly paid Evens to hack into email accounts in order to steal photos.
"Revenge porn" is the practice of going online to publish explicit photos or videos of a person (usually along with their personal identifying information) in order to humiliate them.
Moore became both famous and notorious (in 2012, Rolling Stone dubbed him the "most hated man on the Internet") for running a now-defunct revenge-porn website called IsAnyoneUp?, where vengeful ex-lovers or anyone else in possession of somebody's nude images could anonymously publish them.
Illegal in California
Last October, California became the first state to make revenge porn illegal – specifically, illegal to publish an identifiable nude photo or video of someone without their permission. That law specifically applied to videos or photos achieved by legal means — your ex may have freely given you that undressed photo, but you still can't publish it. However, if you got those images illegally — whether through spying on someone, or stealing the images from their rightful owner — that of course is illegal regardless of whether the images show any nudity.
And the anti-revenge porn law had nothing to do with the charges against Moore and Evens; if the allegations are true, Moore and IsAnyoneUp? stole at least some of the published photos by breaking into people's email accounts.
Conspiracy and computer hacking are felonies punishable by up to five years in federal prison. Aggravated identity theft has a mandatory two-year sentence, but that would most likely be served concurrently with any others.
---