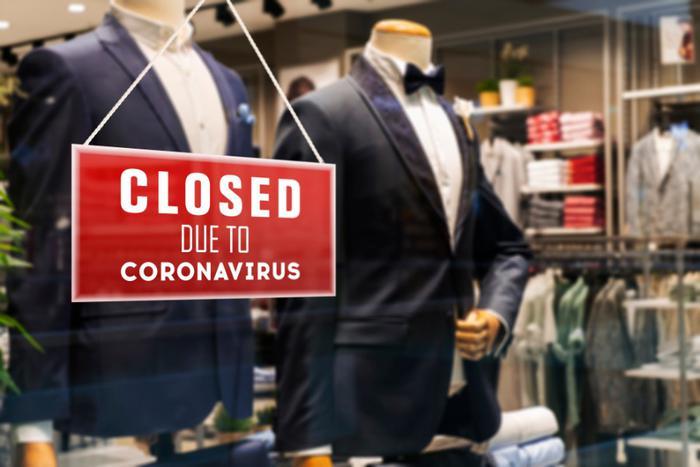 The coronavirus (COVID-19) pandemic has taken a heavy toll on retailers, triggering a wave of bankruptcies since March.
This week there were two more -- Lord & Taylor and the parent company of The Men's Wearhouse and Jos. A. Bank are seeking Chapter 11 protection after the pandemic crushed sales.
Retailers that have stayed open and are seeing strong customer traffic also face hardships because of the extra costs of implementing health and safety protocols to protect employees and customers.
National Retail Federation (NRF) Chief Economist Jack Kleinhenz said retail stores that weathered the shutdown in April and early May aren't out of the woods yet. He worries that the recent spike in coronavirus cases now being seen in most parts of the country could pose a serious threat to the recovery.
"Optimism about the economy and retail spending is being tested daily with the spread of the coronavirus," Kleinhenz said. "Big questions are looming, and we are all grappling to discern what incoming data is telling us about the health of the economy and consumers. Depending on the data selected, the answers are not entirely clear."
Next few months will be critical
Kleinhenz said the next few months will be critical to the retail sector. He says it's not clear whether retailers that have started to recover can keep up the momentum.
"The pace of improvement appears to be slowing," he said. "Could it be that we are at or heading back to the same spot we were at two months ago?"
Friday's July employment report may provide some clues. If the economy continues to lose jobs it may be the retail stores consumers rely on that pay the price. 
A second concern is the expiration of CARES Act benefits and the stalemate in Congress over some type of extension. The NRF says a new COVID-19 relief bill would not only help consumers, but also the stores where they shop.