---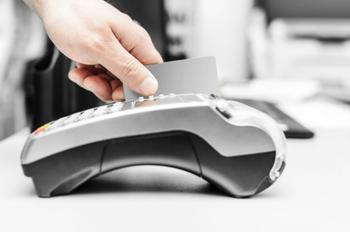 The Retail Litigation Center and the National Retail Federation say stores that accept American Express cards must abide by the American Express' rules.
One of those rules, they say, is retailers are barred from doing anything to encourage consumers from using a different credit card, with a lower processing fee. Retailers, quite naturally, would prefer not to have to pay American Express' higher swipe fee.
The two organizations have asked the U.S. Court of Appeals to hear retailers' challenge to the American Express rules, charging they are a violation of antitrust laws.
"While intense competition is a hallmark of the retail industry, it is largely absent from the credit card market where fees continue to skyrocket," said RLC President Deborah White.
'Stifling competition'
White accuses American Express of stifling competition by imposing rules that don't allow retailers to offer consumers discounts or other incentives to use a lower-cost credit card. That, she says, ends up costing consumers money. She says the policy also prevents consumers from fully understanding their cost of using a credit card.
NRF Senior Vice President and General Counsel Mallory Duncan says the swipe fees retailers have to pay eventually get passed on to consumers.
"All swipe fees are too high, but American Express fees are among the highest," Duncan said. "That's their choice, but they should not be allowed to stand in the way of retailers simply asking their customers if they have another card."
Government's position
Government regulators have weighed in on this issue in the past. Visa and MasterCard no longer impose a policy banning card steering after a 2010 settlement with the Justice Department. The Justice Department sued American Express over its rules and won in Federal Court in February.
But American Express appealed and a three judge panel of the 2nd Circuit ruled in its favor in September. The Justice Department is now asking for a full court review of the case.
The case appears to be a continuation of the long-running conflict between retailers and card issuers over swipe fees.
After years of retailers complaining about swipe fees charged by credit card companies, the Federal Reserve moved in 2011 to cap the fees at a lower rate. But since Congress said the fees should reflect bank's actual costs, retailers maintain the fees are still too high.
---