---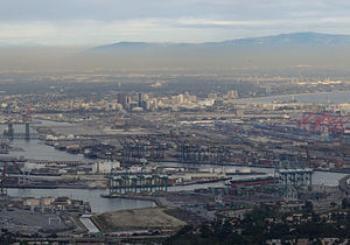 With the nation's two busiest ports--Los Angeles and Long Beach--idled by a strike, the nation's retailers are seeing visions that bear no resemblance to sugar plums.
Matthew Shay, president of the National Retail Federation, says the strike "is already having a significant negative economic impact on retailers trying to bring in merchandise for their final push for holiday sales and will soon have an impact on consumers."
Shay has sent President Obama a letter asking him to intervene in the strike, saying the strike is "now at the national emergency stage" and warning that an extended shutdown could lead to shortages and higher prices of consumer items.
"The Obama Administration needs to show leadership and resolve to get the ports operational again and prevent any further economic damage," Shay said.
Besides imports of consumer goods, the strike is blocking exports of American-made goods and agricultural products.
Second week
The strike enters its second week today. Members of the International Longshore and Warehouse Union Local 63 Office Clerical Unit claim their employers have been outsourcing clerical tasks to lower-paid workers in other countries.
The employers deny that and say that automation has simply created less clerical work. They claim the union members--some of the highest-paid clerks in the world--are simply protecting "featherbedding," the practice of requiring employers to pay workers who sit around and do nothing.
The union has only 800 members but its picket lines are being honored by the 10,000 members of the dockworkers union, effectively shutting down both of the huge ports, which are responsible for nearly 600,000 jobs in Southern California.
It's estimated the stoppage is costing workers and businesses $1 billion a day.
The much smaller port of Ensenada, Mexico, has been picking up some of the slack but the extra time required for goods to make their way through customs and travel 50 miles up the coast wipes out the narrow profit margins of many importers and retailers.
---