---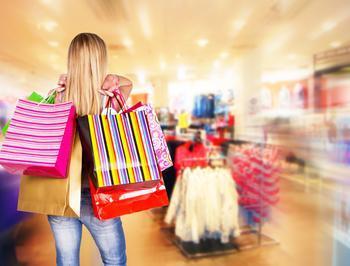 People in the retail game are predicting that this will be a better year for sales than 2013 -- not a whole lot better -- but better .
The National Retail Federation's (NRF) 2014 economic forecast projects retail industry sales (which exclude automobiles, gas stations, and restaurants) will increase 4.1% percent. Online sales this year projected to grow between 9 and 12%.
Preliminary figures for 2013 put sales growth at 3.7%.
"Measured improvements in economic growth combined with positive expectations for continued consumer spending will put the retail industry in a relatively good place in 2014," said NRF President and CEO Matthew Shay. "Though headwinds in the form of the looming debt ceiling debates, increased health care costs, and regulatory concerns still pose risks for both consumers and retailers, we are cautiously optimistic and hopeful that the economic tides will change in 2014.
Growth factors
A number of factors contribute to NRF's 2014 economic forecast, including:
Economic growth is expected to be above its long-term historical average. Early estimates for growth in the economy as measured by real GDP could fall between 2.6 and 3%, a noticeable improvement from the estimated 1.9% rate for 2013, and the fastest pace in the past three years.

The labor market is expected to continue its modest recovery averaging approximately 185,000 jobs per month, helping drop the unemployment rate to near 6.5% or lower by year's end.

Inflation as measured by the consumer price index is predicted to inch higher to as much as 1.7% in 2014.

The housing sector is expected to continue to improve in 2014, with stronger household and business confidence spurring more consumer spending overall.
"The economy remains susceptible to buffets as we are already witnessing in the New Year, thanks to harsh winter weather, domestic and global financial issues," said NRF Chief Economist Jack Kleinhenz. "While we are careful not to ignore the challenges, we are optimistic and hopeful that future disruptions will be limited, allowing employment and business investment to grow all the while giving retailers and their customers the confidence in the economy they need."
---