---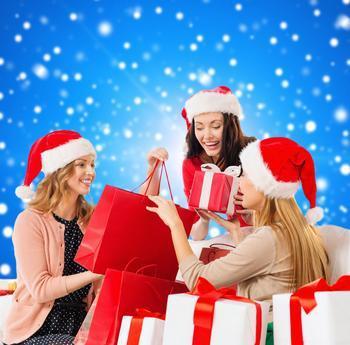 With Black Friday just over a month away, more retailers are revealing their plans, not only for the official shopping season kick-off, but for advance promotions as well.
Sam's Club has announced a series of pre-holiday sales events, along with its Scan & Go app that allows members to use their smartphones to bypass the checkout line.
To get a jump on Black Friday, the retailer is planning special sale prices starting at 7:00 a.m. on Saturday, November 12. It says the same sale prices will be offered online five hours earlier, before the brick-and-mortar stores open.
The company says it will offer savings on electronics and other popular gift categories. Additional promotions are scheduled for the following two Saturdays.
Black Friday plans
Sam's Club says it will kick-off Black Friday online at 12:01 a.m. Thanksgiving Day, but brick-and-mortar stores will be closed. Stores, however, will open Friday, November 25, at 7:00 a.m. Special sale items will be available throughout the weekend, as long as supplies last.
Cyber Week deals start at 12:01 a.m. on Sunday, November 27 and continue through Friday, December 2, with new sale items added daily.
Macy's bucks the trend
Macy's, meanwhile, reportedly will open its stores at 5:00 p.m. on Thanksgiving Day, bucking the trend of more retailers giving their employees the holiday off. Though there has been no official announcement, the shopping site BestBlackFriday.com said it has been able to confirm Macy's plans unofficially.
"In 2015 and 2014, they opened at 6:00 p.m., so this is one hour earlier than last year," BestBlackFriday's Phil Dengler told ConsumerAffairs. "Whether other major retailers decide to move up their opening time on Thanksgiving remains to be seen, but Macy's is the first one to make their decision."
Dengler says the growing public backlash may be one reason fewer stores are choosing to open on Thanksgiving, but there is also a more practical reason.
Some rtailers fear the Thanksgiving Day sales detract from Black Friday the following day. Others know they can probably generate significant sales online, since increasingly, that's how consumers prefer to shop.
---