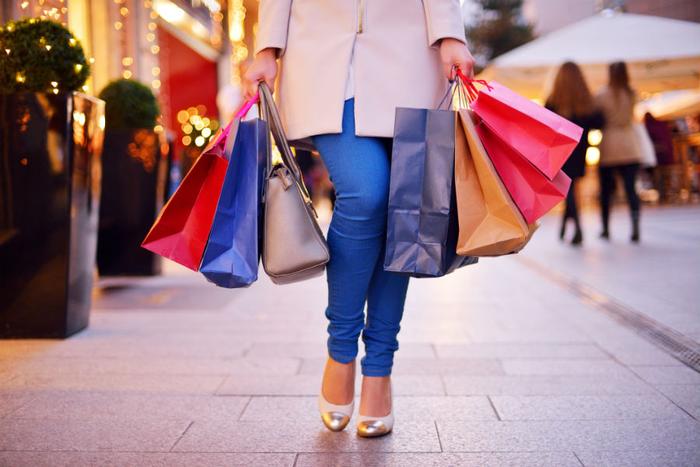 Now that the holidays are behind us, retailers haven't stopped offering bargains. In fact, there's evidence they're offering even better deals in some cases.
That's good news if you got some gift cards in your stocking or plan to return some gifts for a refund. Sara Skirboll, a shopping and trends expert at RetailMeNot, says the time between Christmas and New Years Day is a great time to find after-holiday sales.
"Plus, it is a great time for shoppers to make any returns or exchanges for those unwanted gifts and use up those gift cards they have received throughout the season," Skirboll said.
Just about every retailer has something on sale this week, with many of the sales extending through most of January. Bath & Body Works has slashed prices up to 75 percent on a number of products. The sale ends on January 20.
Coach has marked down select items up to 50 percent for a sale running until January 7. It's also offering free shipping.
Express has slashed prices up to 70 percent on a large number of products, with some clearance items marked down 40 percent. The sale runs through January 9.
TVs and video games
Best Buy's after-Christmas sale features smart and UHD TVs in a variety of sizes, with savings of up to $70. The sale also includes $150 off the X-Box One X 1TB Star Wars Jedi: Fallen Order deluxe edition console bundle and up to $200 off select laptops.
The Gap is selling everything for 40 percent off in a sale that ends January 7. JCPenney is holding its big winter wrap-up sale, with discounts of up to 70 percent. The sale ends on January 27.
Yankee Candle has launched its semi-annual sale with online discounts of up to 75 percent. The sale ends on January 21. Michael Kors' semi-annual sale is also underway, with savings of up to 70 percent. The promotion ends on January 28.
H&M has a 60 percent off winter sale underway through January 3. TOMS is knocking 25 percent off all markdowns in a sale that runs until January 8.
Kohl's, Lands' End, Madewell, Macy's, Target, Walmart, and Amazon started marking down select items right after Christmas, but those deals expire soon.