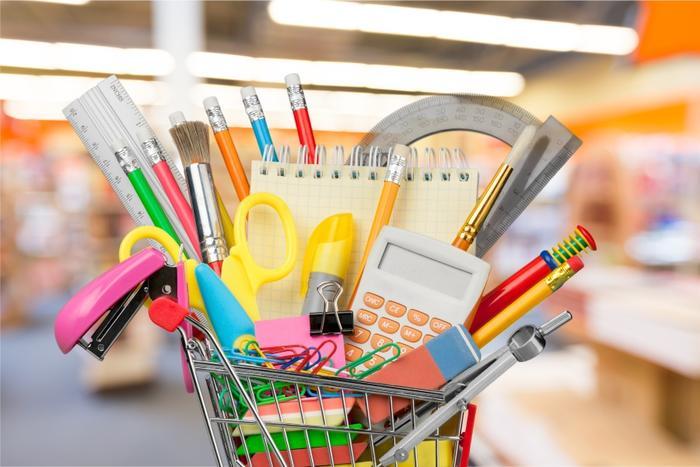 After the holiday shopping season, back-to-school time is the most important time of the year for the nation's retailers. If parents and students don't spend freely from mid-July to mid-August on everything from pens to computers, businesses can lose money.
This year, the back-to-school season is anything but certain. Most school districts are still trying to decide what they'll do. Many, like New York City schools, are considering a hybrid situation, with students reporting to class just a couple of days a week and working from home the rest of the time.
Then there is the economic factor. With many parents unemployed from the coronavirus (COVID-19) shutdown, some families may not be able to spend on back-to-school items the way they did in past years.
Technology will be the big winner
Analysts at Deloitte say that spending, at best, will be about the same as last year, but they don't expect growth in this environment. If individual families do increase their spending in any area, Deloitte expects them to spend it on technology.
"The back-to-school shopping season traditionally represents a clear transition to fall, but families this year face a period of uncertainty," said Rod Sides, Deloitte's vice chairman. "With school formats still up in the air for many, the spend is shifting to tech as parents anticipate the possibility of remote learning and the need to supplement students' education."
Technology sellers certainly could be this school season's winners, according to the Deloitte analysis. Spending on technology products such as computers and tablets is likely to increase 28 percent, with an average purchase totaling $488 dollars.
Clothing sales may suffer
But students going to class only a couple of times a week, or not at all, are less likely to spend much on apparel, traditionally a big segment of back-to-school spending. The purchase of clothing, accessories, and traditional school supplies could drop by 17 percent to an average of $336, according to Deloitte.
"Retailers that can stay nimble and react quickly to changing needs for education amid the challenges of COVID-19, will likely be the ones that will have an opportunity to appeal to shoppers this season," Sides said.
That said, retailers may find it harder to compete for back-to-school dollars this year if they don't have an e-commerce channel. Deloitte predicts more back-to-school purchases will occur online -- 37 percent compared to 29 percent last year.
When consumers will start spending also remains a question. Until school districts announce their plans, parents and students may wait to make out their shopping lists.