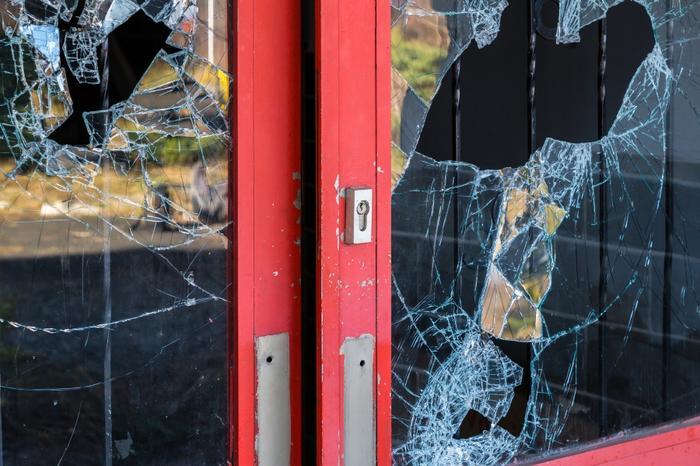 Stores and restaurants were frequent targets of fire, damage, and looting over the weekend as protests over the death of a black man named George Floyd in police custody sparked a wave of protests, with many turning violent.
The damage hit many small stores and restaurants trying to reopen after being shut down by the coronavirus (COVID-19) for the last two months. But damage was also inflicted on major chains across the country.
Walmart said about a dozen of its stores suffered damage from violent protests. The company closed some of its stores over the weekend to make them less of a target.
In a statement to employees, Walmart CEO Doug McMillon said the events are a reminder that the country must remain vigilant against racism and discrimination.
"Doing so is not only at the heart of the values of our company, it's at the core of the most basic principles of human rights, dignity, and justice," McMillon said.
Communities in pain
The violence began in Minneapolis where four police officers have been charged in the death of Floyd, who died when one of the arresting officers knelt on his neck, cutting off his supply of oxygen. Violent protests erupted in the city and quickly spread during the week to other cities, reaching a peak over the weekend.
"We are a community in pain. That pain is not unique to the Twin Cities—it extends across America," said Brian Cornell, CEO of Target, which is based in Minneapolis.
Target stores suffered significant damage in violence across the country, prompting the company to close some stores to protect the safety of employees. Target store locations temporarily closing their doors include:
Broadway Oakland, Calif.

Buckhead South Atlanta, Ga.

South Loop Chicago, Ill.

Lake Street Minneapolis, Minn. 

Uptown Minneapolis, Minn.

Washington Square W Philadelphia, Pa.
Months before it can reopen
Target said the Lake Street Minneapolis store was heavily damaged and looted, and the company had not been able to safely send in teams to inspect the damage as of Sunday. The company said it would try to reopen the store before the end of the year.
"We're providing community support and prioritizing the rebuilding of our Lake Street store, which is near where George Floyd was killed," the company said in a statement. "We are now boarding the store up until we can survey the location and begin recovery efforts."
The Wall Street Journal reports that small stores and restaurants bore the brunt of the damage in some cities. Next door to the Lake Street Minneapolis Target store, a family-owned liquor store, an Indian restaurant, a chiropractor, and several other businesses were also reportedly looted and damaged.