---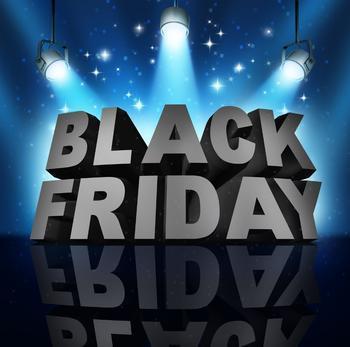 As they did last year, retailers are getting an early start on Black Friday deals, rolling them out early to snag consumers' dollars before some other store does.
Amazon has opened up what it calls its Black Friday Store, with sale items every day in advance of the official start to the holiday shopping season. In fact, Amazon is promising to put up new deals periodically every day until December 22.
At the same time, the online retail giant has launched several curated Holiday Gift Guides. The company predicts OLED, HDR, and 4K TVs will be big draws in electronics, along with Alexa-enabled home security cameras, VR/360-degree cameras, instant film cameras, and drone photography.
Other predicted hot items include Twitch streaming and in-home music studio equipment, along with VR and AR gaming products.
Shopping with Alexa
"This holiday season, we're offering more deals than ever before and - for the first time ever - giving Prime members an opportunity to use Alexa voice shopping for purchasing their holiday gifts hands-free," said Doug Herrington, Senior Vice President of North American Retail at Amazon. "They can make purchases simply by asking Alexa-enabled devices, like the new Echo Dot, while relaxing at home with family and friends."
Walmart is also getting an early start, offering up daily holiday gift deals on its website. There are featured deals each day from a number of different departments, including electronics, apparel, toys, and appliances.
Sam's Club, meanwhile, has introduced its "Instant Savings Book," promising instant deals across all departments. The company says all the potential savings add up to $5,000.
Of course, Black Friday itself is coming up fast. BestBlackFriday.com has published what it says are leaked Black Friday ad slicks from Sam's Club, Dell, Walmart, and Toys R Us. Deals include a Dell laptop for $99.99.
---