---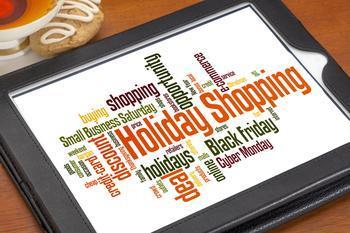 If you've been in a retail store in the last week or so, you might have noticed something odd. Retailers have completely skipped over Halloween displays and fast-forwarded to Christmas.
The numbers explain why. A survey conducted for BestBlackFriday.com shows a huge number of consumers have already started their holiday shopping, or plan to start very soon. Waiting until Black Friday to start marketing to consumers, the survey suggests, means being late to the party, or even missing it.
The survey found 17.3% of consumers started shopping soon after Labor Day. Nearly as many, 18.3%, say they plan to get started this month. Another 21.16% say they plan to start buying for the holidays in early November. That means 57.2% of consumers plan to start their holiday shopping before Black Friday rolls around.
Only 18.16% plan to start on Black Friday while 25.15% are waiting until December to hit the stores.
Biggest take-away
"The biggest take-away from the survey is that 18.96% of the American public, or over 47 million people, plan to have completely finished their holiday shopping before the month of November even begins," BestBlackFriday principal Phil Dengler told ConsumerAffairs.
"While many shoppers plan to wait until Black Friday and December for the traditional 'biggest shopping days of the year,' nearly 20% of the population is confident in concluding their shopping by the end of October. Many Americans are still frustrated with the 'Christmas creep,' but it appears as though more may be embracing it as time goes by."
Dengler says while Black Friday, Thanksgiving, and Cyber Monday are still extremely important for retailers and shoppers, the majority of Americans are not waiting for them to make their first purchases. Labor Day sales, Columbus Day sales, and Pre-Black Friday sales starting in early November are luring shoppers to begin much earlier than ever before, he notes.
Just over 50% of consumers say they plan to wrap up their shopping by early to mid December while nearly 10% say they have already finished.
Lack confidence in Black Friday deals
One of the more interesting data points is that most shoppers do not believe Black Friday and Cyber Monday are the best times to finish their shopping, meaning they want to see if December brings even steeper mark downs. Past experience suggests that it will. And while more consumers than ever are starting earlier than before, when Christmas week arrives about 50 million people will still be shopping.
Another interesting trend is growing concern about retailers' data security. More than half the consumers in the survey said they are not comfortable sharing personal information with the stores where they shop.
---