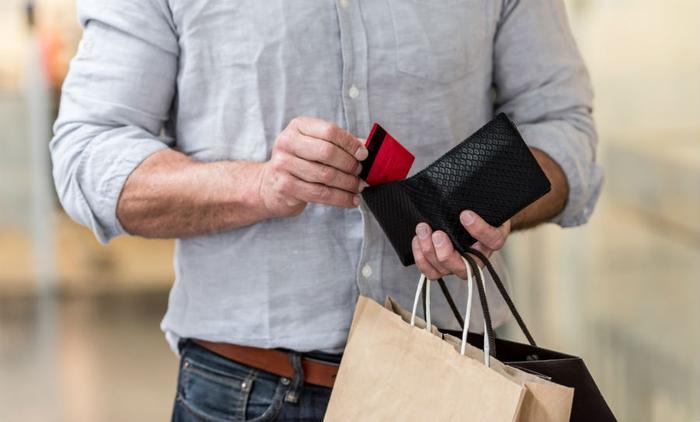 Wall Street appears convinced the sky is falling. Consumers are singing "Happy Days Are Here Again." The two groups have very different outlooks on the U.S. economy.
Even as the Dow Jones Industrial Average shed 800 points in Wednesday's trading in reaction to an inverted yield curve, consumers have kept on spending money. The Commerce Department reports retail sales rose 0.7 percent in July, building on a 0.3 percent gain in June.
A swooning stock market and escalating concerns about a trade war with China appear to have had little effect on consumers' appetite for spending. Sales rose last month at online retailers, grocery stores, clothing retailers, and electronics and appliance stores.
Also on Thursday, Walmart added to the evidence of a confident consumer. The nation's largest retailer reported second quarter earnings of $1.27 a share, significantly more than analysts expected. Same-store sales rose 2.8 percent instead of the 2.1 percent that was predicted.
Growing optimism
More importantly, Walmart raised guidance for the full year, suggesting that it does not anticipate a drop in sales that a recession would surely bring. Walmart continued to gain e-commerce market share in the second quarter, with that segment of its business growing 37 percent.
A confident consumer has been a prevailing trend so far in 2019. While business confidence has slipped amid international trade tensions The Conference Board's monthly Consumer Confidence Index rose sharply in July.
Lynn Franco, senior director of Economic Indicators at The Conference Board, said consumer confidence is at its highest level of 2019.
"Consumers are once again optimistic about current and prospective business and labor market conditions," Franco said "These high levels of confidence should continue to support robust spending in the near-term despite slower growth in GDP."